HAMILTON MAN CHARGED WITH ILLEGALLY POSSESSING FIREARMS
CONTACT: Fred Alverson
Public Affairs Officer
(614) 469-5715
CINCINNATI – A federal grand jury here has indicted Fabinn Woodson, 34, of Hamilton of illegally possessing a firearm because he has multiple prior felony convictions. If convicted, he faces at least 15 years and up to life in prison.
Carter M. Stewart, United States Attorney for the Southern District of Ohio, Robert J. Browning, Special Agent in Charge, Bureau of Alcohol, Tobacco, Firearms and Explosives (ATF), and Hamilton Police Chief Scott Scrimizzi announced the indictment today.
In January 2012, Hamilton Police executed a search warrant at Woodson's home in connection with an ongoing investigation. They found two .22 caliber pistols and a 9 mm semiautomatic handgun.
Woodson has criminal felony convictions in Butler, Hamilton and Mahoning counties in Ohio and in DeKalb County, Georgia. Federal law prohibits convicted felons from possessing firearms.
Woodson appeared in U.S. District Court today and was ordered released on his own recognizance. Senior U.S. District Judge Arthur S. Spiegel will schedule a trial date for Woodson.
This case was prosecuted under Project Safe Neighborhoods, an intense coordinated effort by federal, state and local law enforcement agencies to target criminals from communities with persistent high levels of drug and gun crime and vigorously prosecute them in federal court. For more information on Project Safe Neighborhoods, visit www.psn.gov.
Stewart commended the cooperative investigation by Hamilton Police and ATF agents, as well as Special Assistant U.S. Attorney Greg Stephens from Butler County Prosecutor Mike Gmoser's Office, who is prosecuting the case.
An indictment is only a charge and is not evidence of guilt. The defendant is entitled to a fair trial in which it will be the government's burden to prove guilt beyond a reasonable doubt.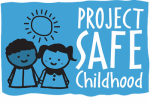 Help us combat the proliferation of sexual exploitation crimes against children.

Making sure that victims of federal crimes are treated with compassion, fairness and respect.