WEST PORTSMOUTH WOMAN PLEADS GUILTY TO SOCIAL SECURITY FRAUD
CONTACT: Fred Alverson
Public Affairs Officer
(614) 469-5715
CINCINNATI – Phyllis Ross, 68, of West Portsmouth, Ohio pleaded guilty in U.S. District Court in Cincinnati to one count of making false statements in order to receive Social Security benefits.
Carter M. Stewart, U.S. Attorney for the Southern District of Ohio, and Elias Papoulias, Resident Agent in Charge, Social Security Administration Office of Inspector General, announced the plea entered on June 29 before Senior U.S. District Judge Herman J. Weber.
According to court documents, Ross completed an application for Supplemental Security Income (SSI) Disability benefits from the Social Security Administration in March 1997. She did not report that she was married and living with her husband. In a follow-up application, she claimed that her marriage had ended in 1996. But she was still married and living with her husband at the time.
When filling out forms in 2004 and 2009 to continue receiving benefits, she fraudulently led the Social Security Administration to believe she was not married by not answering the questions on the form that required her to list her marital status.
Based on the false statements she made concerning her marriage and living arrangements, she illegally received benefits totaling $54,815.98.
Making false statements to receive Social Security benefits is punishable by up to five years in prison, a fine of up to $250,000 and three years of supervised release. Restitution can also be ordered as part of the sentence.
"Someone may think they're cheating the system when they lie to get government benefits," U.S. Attorney Stewart said. "But they're really cheating other Americans who are legitimately entitled to such benefits."
Judge Weber will schedule a date for sentencing. She remains free on bond.
Individuals who want to report suspected cases of can contact the Social Security Office of Inspector General's Fraud Hotline, 1-800-269-0271, or complete an online fraud reporting form at www.socialsecurity.gov under the "Useful Links" tab.
Stewart commended the investigation by the Social Security's Office of Inspector General, and District Criminal Chief Kenneth L. Parker who is prosecuting the case.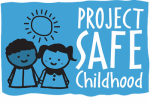 Help us combat the proliferation of sexual exploitation crimes against children.

Making sure that victims of federal crimes are treated with compassion, fairness and respect.