POSTAL WORKER ARRESTED, CHARGED WITH MAIL THEFT, ASSAULTING AGENTS
CONTACT: Fred Alverson
Public Affairs Officer
(614) 469-5715
COLUMBUS – Terrence R. McLean, 37, of Westerville has been ordered held without bond following his arrest on charges that he stole mail while working at the U.S. Postal Service's processing center in Columbus and assaulted two officers when they arrested him.
Carter M. Stewart, United States Attorney for the Southern District of Ohio, and Robert Lapina, Special Agent in Charge, U.S. Postal Service Office of the Inspector General, (USPS OIG) announced the charges today following McLean's detention hearing before U.S. Magistrate  Judge Elizabeth Preston Deavers.
According to an affidavit filed in support of the complaint, USPS OIG agents observed McLean separate, cut and tear open colored envelopes while he was working on a mail sorting machine at the Postal Service's Processing and Distribution Center in Columbus on June 29. They saw him remove the contents of the envelopes and place mail in his sock and down the front of his pants.
Agents approached him as he was leaving the building, identified themselves and told McLean he was under arrest. McLean punched, bit and struck the agents with a coffee mug and cooler. The agents were taken to a nearby hospital and treated for their injuries.
Agents searched McLean and recovered 71 first class letters including 65 that he had stuffed down the front of his pants in his underwear. They found 17 gift cards in his wallet, three more in his work apron and $341 in cash.
Mail theft by an employee is punishable by up to five years in prison. Assault on an officer is punishable by up to 20 years in prison.  The case will be presented to a federal grand jury for possible indictment.
Stewart commended the ongoing investigation by USPS OIG agents, and Assistant U.S. Attorney Doug Squires, who is prosecuting the case.
Allegations in a criminal complaint are accusations only. A defendant should be presumed innocent until and unless proven guilty in court.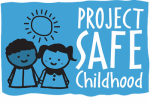 Help us combat the proliferation of sexual exploitation crimes against children.

Making sure that victims of federal crimes are treated with compassion, fairness and respect.