THREE INDICTED FOR "TAKE-OVER" ARMED ROBBERY OF BEXLEY BANK
CONTACT: Fred Alverson
Public Affairs Officer
(614) 469-5715
COLUMBUS – A federal grand jury here has indicted three Columbus men, charging them with conspiracy, armed bank robbery, and gun charges in connection with the June 10, 2011 "take-over"-style robbery of a Huntington Bank in Bexley.
Carter M. Stewart, United States Attorney for the Southern District of Ohio; J. Mark Batts, Acting Special Agent in Charge, Federal Bureau of Investigation (FBI), and Bexley Police Chief Larry Rinehart announced the indictment returned July 7.
The indictment alleges that Anthony C. Barrett, 48, and Henry B. Moore Jr., 21, entered the bank wearing bandanas over their faces and brandishing handguns. One of the men allegedly went to the tellers' counter and demanded cash. The other man entered offices occupied by employees and forcibly placed them onto the floor, striking one of the employees in the head with the butt of his gun.
Witnesses saw the men flee the bank in a car allegedly driven by Nathaniel Crews, Jr, 20. An investigation by Bexley Police officers and FBI agents led to the arrest of Crews and Moore the evening of the robbery. A tip led to Barrett's arrest on June 22. The men have been in custody since their arrest.
All three men are charged with conspiracy, punishable by up to five years in prison, and armed  bank robbery which is punishable by up to 25 years in prison.
Barrett is also charged with two counts of possession of a firearm and ammunition by someone previously convicted of at least three violent crimes. Each count is punishable by at least 15 years in prison and up to life. Moore is also charged with possession of a firearm by a convicted felon, a crime punishable by up to ten years in prison.
And the indictment charges Barrett and Moore with one count of brandishing a firearm during a crime of violence. That charge carries a punishment of seven years in prison which must be served consecutive to any other time behind bars.
Stewart commended the cooperative investigation of this case by FBI agents and Bexley police officers, and Assistant U.S. Attorney Salvador A. Dominguez, who is prosecuting the case.
An indictment merely contains allegations, and the defendants are presumed innocent unless proven guilty in a court of law.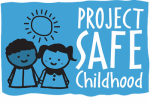 Help us combat the proliferation of sexual exploitation crimes against children.

Making sure that victims of federal crimes are treated with compassion, fairness and respect.