MASON WOMAN ORDERED TO PAY IRS ALMOST $200,000 FOR EMPLOYMENT TAX EVASION
CONTACT: Fred Alverson
Public Affairs Officer
(614) 469-5715
CINCINNATI, OHIO – Maria Georgievsky, 55, of Mason, Ohio, was sentenced in U.S. District Court to six months home incarceration as part of two years' probation for evading employment taxes she owed for employees of her company, Standard Services, Inc. She was ordered to pay $196,980 in restitution to the Internal Revenue Service.
Carter M. Stewart, United States Attorney for the Southern District of Ohio, Darryl Williams, Special Agent in Charge, Internal Revenue Service (IRS), Criminal Investigation, Cincinnati Field Office, and James Vanderberg, Special Agent in Charge, Office of Labor, Racketeering, and Fraud Investigation, U.S. Department of Labor, announced the sentence imposed today by Senior U.S. District Judge Herman J. Weber.
Georgievsky pleaded guilty on March 29, 2012 to one count of income tax evasion relative to willfully attempting to evade and defeat employment taxes (federal income tax withholdings and Federal Insurance Contribution Act taxes) from April 2006 through October 2008.
According to court documents, Georgievsky was the sole owner of Standard Services, Inc., a temporary labor agency in Mason, Ohio. Standard Services, Inc. contracted with businesses to provide employees for housekeeping, laundry, and other unskilled labor at area hotels and one high school.
Georgievsky recruited a Russian immigrant to incorporate a shell corporation called Ask Service, Inc. that was solely used as a payroll service for Georgievsky's employees. Georgievsky directed and assisted the Russian immigrant with incorporating Ask Services, Inc., as well as with opening a business bank account.
Between April 2006 and October 2008, Georgievsky provided $1,287,453.77 in funds and directed these funds to be paid as wages to her employees. Georgievsky was required to file federal Forms 941 and pay federal employment taxes (Social Security and Medicare) on behalf of her employees.
Georgievsky evaded federal taxes by knowingly and willfully failing to file federal Forms 941 during the 2006 and 2007 tax years, and later filing false federal Forms 941 for the fourth quarter of 2007 through the fourth quarter of 2008 by claiming herself as the only employee of Standard Services, Inc.
Georgievsky failed to withhold the employee's share of the employment taxes and failed to pay over the employment taxes to the IRS. In addition, Georgievsky failed to file federal Form's W-2 with the IRS or provide them to her employees.
"Business owners have a responsibility to withhold income taxes for your employees and then remit those taxes to the Internal Revenue Service," said Darryl Williams, Special Agent in Charge, IRS Criminal Investigation, Cincinnati Field Office. "The failure to pay over employment taxes as a very serious offense and provides business owners with an unfair competitive business advantage."
Stewart commended the cooperative investigation by the special agents of IRS and the Department of Labor, as well as Senior Litigation Counsel Anne Porter who prosecuted the case.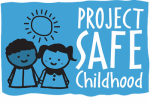 Help us combat the proliferation of sexual exploitation crimes against children.

Making sure that victims of federal crimes are treated with compassion, fairness and respect.