FEDERAL OFFICIALS CLOSE THE INVESTIGATION INTO THE DEATH OF KYLEN ENGLISH
CONTACT: Fred Alverson
Public Affairs Officer
(614) 469-5715
DAYTON -- There is insufficient evidence to pursue federal criminal civil rights charges against Dayton, Ohio, Police Department (DPD) or Montgomery County, Ohio, Sheriff's Office (MCSO) personnel concerning the death of Kylen English, the Justice Department announced today. 
           
Officials from the Department of Justice's Civil Rights Division, the U.S. Attorney's Office for the Southern District of Ohio and the FBI met earlier today with representatives from Mr. English's family and community leaders to advise them of this decision.    
The department conducted a comprehensive independent investigation of the events that resulted in English?s death on July 16, 2011.  The investigation reviewed all of the investigative materials generated by the DPD and MCSO, including statements made by police and jail officers, civilian witness interviews, incident reports, dispatch records, images from the jail video, transcripts from the mobile video recorder of the patrol car in which English was transported, hospital records and the medical examiner's report.  The FBI also independently interviewed the civilian witnesses who indicated they saw English escape from a patrol car on the Salem Avenue Bridge and then jump from the bridge voluntarily.  After careful examination of all of the evidence, the Department of Justice's Civil Rights Division, the U.S. Attorney's Office for the Southern District of Ohio and the FBI determined that the incident did not constitute a prosecutable violation of the federal criminal civil rights statutes.    
Under the applicable federal criminal civil rights laws, prosecutors must establish, beyond a reasonable doubt, that a law enforcement officer willfully deprived an individual of a constitutional right, meaning with the deliberate and specific intent to do something the law forbids.  Experienced civil rights prosecutors reviewed all of the reports generated during the investigation.  Based on that review, federal officials determined that all of the evidence indicates that during transport to the Montgomery County Jail, English broke the rear passenger window of a DPD patrol car as it crossed the Salem Avenue Bridge, escaped through the window and immediately jumped from the bridge to his death.  There is a lack of evidence to contradict the medical examiner's finding that English committed suicide or to support the allegations of misconduct by law enforcement that surfaced following Mr. English's death.  Accordingly, the department has closed this investigation without prosecution. 
The Justice Department is committed to investigations of allegations of excessive force by law enforcement officers and will continue to devote the resources required to ensure that all allegations of serious civil rights violations are fully and completely investigated.  The department aggressively prosecutes criminal civil rights violations whenever there is sufficient evidence to do so.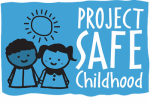 Help us combat the proliferation of sexual exploitation crimes against children.

Making sure that victims of federal crimes are treated with compassion, fairness and respect.