FORMER BUTLER COUNTY AUDITOR SENTENCED TO 24 MONTHS IN PRISON FOR CONSPIRACY, TAX CRIMES
CONTACT: Fred Alverson
Public Affairs Officer
(614) 469-5715
CINCINNATI -- Butler County Auditor Mary C. Rogers was sentenced in United States District Court to 24 months in prison and ordered to pay restitution to National City Bank in the amount of $4 million for conspiracy and filing a false income tax return.
Carter M. Stewart, United States Attorney for the Southern District of Ohio, Edward J. Hanko, Special Agent in Charge, Federal Bureau of Investigation, Cincinnati Division, and Tracey L. Warren, Acting Special Agent in Charge, Internal Revenue Service Criminal Investigation announced the sentence handed down today by Senior United States District Judge Sandra S. Beckwith.
Rogers pleaded guilty on February 25, 2008 to one count of conspiring to commit mail and wire fraud and one count of filing false income tax returns from 2001 through 2006.  
Rogers conspired with others to defraud National City Bank out of approximately $4 million between August 2004 and March 2006 while she was Butler County Auditor.
As auditor, Rogers oversaw Butler County's Information Services Division which was responsible for a countywide fiber optics installation project. She conspired with others to help Dynus Corporation fraudulently secure more than $4 million from National City Bank by falsely representing that Dynus had a contract with the county.
As part of the fraud, Rogers signed several documents certifying that Dynus had completed certain work that the company had not actually done.
Rogers also failed to report approximately $56,289.05 in income she received from a tax preparation and accounting business she operated from 2001 until 2006.
Rogers resigned in 2008 after she entered her guilty pleas.
Stewart commended the cooperative investigation by the FBI and IRS agents, as well as Assistant U.S. Attorney Jennifer Barry who prosecuted the case.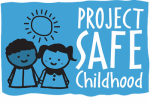 Help us combat the proliferation of sexual exploitation crimes against children.

Making sure that victims of federal crimes are treated with compassion, fairness and respect.