COLUMBUS STEEL CASTINGS PLEADS GUILTY TO VIOLATING CLEAN AIR ACT
CONTACT: Fred Alverson
Public Affairs Officer
(614) 469-5715
COLUMBUS – Columbus Steel Castings Company, Inc. located on the south side of Columbus pleaded guilty in U.S. District Court to a six-count information charging them with violating the Clean Air Act. The violations include failing to operate air pollution controls, failing to report violations, failing to perform required monitoring, and failing to conduct stack testing to demonstrate compliance with the Clean Air Act. 
Carter M. Stewart, United States Attorney for the Southern District of Ohio, Ohio Attorney General Mike DeWine, Randall K. Ashe, Special Agent in Charge of the U.S. Environmental Protection Agency Chicago area, and Scott J. Nally, Director of the Ohio Environmental Protection Agency, announced the pleas entered today before U.S. Magistrate Judge Terence P. Kemp.
The company admitted that between 2004 and 2007 they failed to operate air pollution controls for four different emission sources at the plant for varying periods of time.  They also failed to report malfunctions of air pollution control equipment and multiple deviations from air pollution control operating parameters to the Ohio EPA as required. Daily visual emission checks, designed to determine if the plant was emitting excess dust or smoke, were not conducted on weekends while the facility was operating. Stack tests, which are necessary to ensure compliance with the Clean Air Act, were not conducted as required by the company's air permit.  The company also failed to submit accurate annual compliance certifications. 
The plea agreement recommends a sentence in which the company would pay a $660,000 fine and a total of $165,000 to two different Columbus charitable organizations which serve residents near the plant. 
"The recommended sentence also calls for the company to install interlock devices designed to shut down emissions sources when the associated air pollution control equipment is not in operation," U.S. Attorney Stewart said. "If the judge accepts the sentence, the company will install additional devices as a way of safeguarding against further violations."  
"Our air must be protected," said Randall K. Ashe, Special Agent in Charge of U.S. EPA's criminal enforcement program in Ohio.  "This prosecution sends a clear message that polluting the air and not properly operating air pollution control equipment will not be tolerated and will be vigorously prosecuted."
"I commend our Environmental Enforcement agents and attorneys, who worked with the U.S Attorney, the U.S. EPA, and Ohio EPA, for their hard work in this outstanding result," Attorney General DeWine said. "Task Force collaborations such as this help keep Ohio's air cleaner, and keeping our environment safe is an important part of our mission to protect Ohio families."
Stewart commended the cooperative investigation by the U.S. and Ohio environmental protection agencies and the Environmental Enforcement Section of Ohio Attorney General DeWine's Office, along with Assistant United States Attorney J. Michael Marous and Special Assistant United States Attorney Karla Gebel Perrin with the U.S. EPA who are prosecuting the case.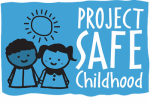 Help us combat the proliferation of sexual exploitation crimes against children.

Making sure that victims of federal crimes are treated with compassion, fairness and respect.