GREATER CINCINNATI INTERNET CRIMES AGAINST CHILDREN TASK FORCE ANNOUNCES 20-YEAR SENTENCE FOR CHILD PORN DISTRIBUTOR
CONTACT: Fred Alverson
Public Affairs Officer
(614) 469-5715
CINCINNATI – Timothy M. Fitzpatrick, 37, of Cincinnati was sentenced in U.S. District Court to 240 months in prison for distributing child pornography after he sent pornographic images to an undercover officer patrolling the Internet. Fitzpatrick was also ordered to be placed under court supervision for the rest of his life, following his prison sentence.
Carter M. Stewart, United States Attorney for the Southern District of Ohio, and members of the Greater Cincinnati Internet Crimes Against Children Task Force, announced the sentence handed down today by Senior U.S. District Judge Sandra S. Beckwith.
An officer patrolling the Internet in November 2011 saw an ad posted on Craigslist seeking young boys who were "younger the better into taboo or whatever." The officer, posing as the foster father of two young boys, replied to the ad and, following a series of email communications, arranged to meet Fitzpatrick.
During the email exchanges, Fitzpatrick transmitted images of child pornography. When Fitzpatrick arrived at the location of the meeting, officers identified themselves. They obtained a search warrant for Fitzpatrick's house and recovered several items of computer storage media. Forensic analysis of the media revealed images and video depicting children under the age of 12 being subjected to violence or sadistic activities.
A federal grand jury indicted Fitzpatrick in December 2011. He was arrested on December 21 and has been in custody since his arrest. He pleaded guilty on April 3, 2012 to two counts of distribution of child pornography.
"The Greater Cincinnati Internet Crimes Against Children Task Force came together to investigate and prosecute the increasing number of cases involving child sexual exploitation and abuse that we are seeing," U.S. Attorney Stewart said. Eleven federal, county and local law enforcement agencies participate in the task force. This case is the first case to have reached sentencing.
Agencies participating in the task force in addition to the U.S. Attorney's Office are the
Amberley Village Police Department
Blue Ash Police Department
Cincinnati Police Department
Federal Bureau of Investigation
Hamilton County Prosecutor Joe Deters
Hamilton County Sheriff Simon Leis
Homeland Security Investigations
Secret Service
U.S. Marshals Service
West Chester Police Department                            
The federally funded Ohio Internet Crimes Against Children Task Force, chaired by Cuyahoga County Prosecutor Bill Mason, supports more than 300 law enforcement agencies in Ohio in the investigation and prosecution of child exploitation cases.
U.S. Attorney Stewart noted that the individuals charged as a result of task force investigations are not limited to any particular socio-economic class and some have occupied positions of trust in connection with children.
               
The National Center for Missing and Exploited Children (NCMEC) estimates that 10 percent of those depicted in commonly traded images are infants and toddlers, and 67 percent are prepubescent children.
"This is far from a victimless crime," Stewart said. "Those who view and trade these images share a large responsibility for the abuse of the children in these images. Their abuse didn't end the day the criminal material was produced. Their abuse continues with every subsequent distribution, every subsequent possession, every subsequent viewing."
Stewart noted that the federal penalties associated with child exploitation crimes are severe.  In addition to facing a lengthy, often mandatory, term of imprisonment, defendants prosecuted in the Southern District of Ohio face lengthy periods of court supervision following any incarceration.  During that time, in addition to being a registered sex offender, a defendant will not be allowed to have any unsupervised contact with children, will be subject to random searches of their homes and places of work, and will have his computer and Internet use monitored.
Stewart commended the cooperative investigation by task force partners, and Assistant U.S. Attorney Christy Muncy, who prosecuted the case.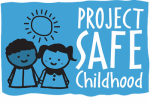 Help us combat the proliferation of sexual exploitation crimes against children.

Making sure that victims of federal crimes are treated with compassion, fairness and respect.