TROTWOOD MAN PLEADS GUILTY TO OPERATING INTERSTATE STOLEN VEHICLE RING
CONTACT: Fred Alverson
Public Affairs Officer
(614) 469-5715
DAYTON – Kenneth Brown, 46, of Trotwood, pleaded guilty in U.S. District Court to one count of conspiracy to transport and sell stolen vehicles and commit wire fraud and one count of interstate transportation of stolen vehicles, involving at least 75 cars and trucks stolen in Ohio and sold in Kentucky.
Carter M. Stewart, United States Attorney for the Southern District of Ohio, Edward J. Hanko, Special Agent in Charge, Federal Bureau of Investigation Cincinnati Division (FBI), Dayton Police Chief Richard Biehl, Trotwood Police Chief Quincy Pope, and Montgomery County Sheriff Phil Plummer, announced the pleas entered yesterday before U.S. District Judge Thomas M. Rose.
Brown admitted in his plea agreement that he and two other co-conspirators acquired stolen vehicles from the Greater Dayton area between December 2011 and May 2012 and transported them to River Metals Recycling in Newport Kentucky where they were sold for scrap. 
Brown was indicted on June 12, 2012 and charged with conspiracy to transport and sell 75 stolen vehicles.  The indictment alleged that Brown operated car repair businesses out of his residences at 1604 Honeybee and 104 Hollencamp in the Dayton area.  Brown received more than $26 thousand for 53 vehicles scrapped in Kentucky, 34 of which were reported stolen in the Dayton and Cincinnati areas. 
Brown's scheme involved removing vehicle license plates and rendering the vehicles inoperable to circumvent Kentucky laws that allow so-called "hulk vehicles" to be sold to scrap yards without tendering valid certificates of title.  Ohio laws require owners to submit certificates of titles whenever they are sold regardless of the car's condition.
Brown faces 5 years in prison and a fine up to $250 thousand on the conspiracy count and 10 years in prison and a $250 thousand fine on the interstate transportation of stolen vehicles count.
Judge Rose scheduled Brown for sentencing on November 2, 2012.
Stewart commended the cooperative investigation by the federal and local law enforcement agencies, along with Assistant U.S. Attorney Dwight K. Keller, who is prosecuting the case.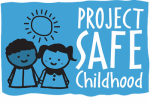 Help us combat the proliferation of sexual exploitation crimes against children.

Making sure that victims of federal crimes are treated with compassion, fairness and respect.