OWNER OF CLUB RITZ PLEADS GUILTY TO TAX CRIMES
CONTACT: Fred Alverson
Public Affairs Officer
(614) 469-5715
CINCINNATI – Andrew E. Williams, 50, of Villa Hills, Kentucky pleaded guilty in U.S. District Court today to failing to pay over to the Internal Revenue Service more than $49,000 in taxes he withheld from his employees' paychecks between April 2006 and March 2009.
Carter M. Stewart, United States Attorney for the Southern District of Ohio, and Tracey E. Warren, Acting Special Agent in Charge, Internal Revenue Service Criminal Investigation, announced the plea entered today before Senior U.S. District Judge Herman J. Weber.
According to court documents, Williams owns Club Oasis, Inc., which at the time was doing business under the name Club Ritz, when he withheld federal income tax, Social Security tax and Medicare tax (FICA Tax) from club employees' paychecks but did not pay the taxes to the IRS or file quarterly federal income tax returns as required. The charge covers money withheld from paychecks between April 2006 and March 31, 2009.
Williams had a duty to pay over $26.671.35 in federal income tax withheld and $30.699.63 in FICA Tax. As of March 31, 2009, Williams had paid only $7,963.68 leaving a tax due and owing of $49,407.30.
Williams pleaded guilty to a one-count information charging him with failing to collect and pay over employment taxes. Federal law allows for a prison sentence of up to five years and a fine of up to $250,000 plus costs of prosecution and mandatory restitution. Judge Weber will determine the sentence following a pre-sentence investigation by the court. Williams was released on bond until his sentencing, which is scheduled for November 8, 2011.
Williams' plea agreement also obligates him to file complete and accurate tax returns with the IRS for all tax years and periods up to and including the date of sentencing which were required to be filed under U.S. tax laws but have not yet been filed. He also agreed to file with the IRS complete and accurate amended returns for all previously filed incomplete or inaccurate tax returns, and pay all taxes, penalties, and interest due and owing to the IRS.
Stewart commended the investigation by the Special Agents of IRS Criminal Investigation, as well as Senior Litigation Counsel Anne L. Porter, who is prosecuting the case.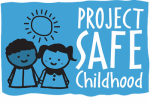 Help us combat the proliferation of sexual exploitation crimes against children.

Making sure that victims of federal crimes are treated with compassion, fairness and respect.