300-MONTH SENTENCE FOR LARGE-SCALE MARIJUANA AND COCAINE TRAFFICKER
CONTACT: Fred Alverson
Public Affairs Officer
(614) 469-5715
COLUMBUS – Rene Rodriguez, 48, of Mission, Texas was sentenced in United States District Court to 300 months in prison for leading a conspiracy responsible for transporting and distributing thousands of pounds of marijuana and hundreds of kilograms of cocaine from Texas to central Ohio over the course of five years.
Carter M. Stewart, United States Attorney for the Southern District of Ohio; Anthony Marotta, Assistant Special Agent in Charge, U.S. Drug Enforcement Administration (DEA), Franklin County Sheriff Zach Scott and Union County Sheriff Malcum J. "Jamie" Patton announced the sentence imposed today by U.S. District Judge Algenon L. Marbley.
A jury convicted Rodriguez on February 2, 2011 of two counts of conspiring to distribute more than 100 kilograms of marijuana and five kilograms of cocaine.
According to testimony presented during the trial and documents filed by the government, Rodriguez is from the south Texas area but lived in Columbus in the early 2000s. He helped supply hundreds of kilograms of cocaine and thousands of pounds of marijuana through a network of distributors in central Ohio.
Rodriguez began supplying marijuana and cocaine in 2005 in relatively small quantities that were sent through the mail. By 2008, these quantities became quite large and were being transported by tractor trailer. Evidence presented during the trial showed that three of the shipments each contained 100 kilograms of cocaine. Rodriguez often travelled between Columbus and south Texas to coordinate the deliveries and return cash to his suppliers, whom he claimed were connected to a Mexican drug cartel.
In 2007, DEA and the Franklin County Sheriff's Office began investigating some of Rodriguez's local connections as part of a series of seizures and local search warrants. DEA agents arrested Rodriguez in Columbus on May 19, 2010. He has been in custody since his arrest.
Stewart commended the cooperative three and one-half year investigation by the DEA agents and the task force officers from Franklin and Union counties, as well as Assistant U.S. Attorneys Don Pashayan and Laura Denton, who prosecuted the case. He also thanked the Columbus Police Department and the Ohio Bureau of Criminal Identification and Investigation for their roles in supporting the investigation.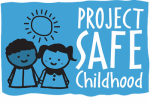 Help us combat the proliferation of sexual exploitation crimes against children.

Making sure that victims of federal crimes are treated with compassion, fairness and respect.