DAYTON MAN SENTENCED TO 87 MONTHS IN FEDERAL PRISON
ON DRUG POSSESSION AND ILLEGAL FIREARMS CHARGES
CONTACT: Fred Alverson
Public Affairs Officer
(614) 469-5715
DAYTON – Doshie Gregory Bond, 26, of Dayton, was sentenced in U.S. District Court here to concurrent sentences of 87 months in prison on federal drug and gun violations.
Carter M. Stewart, United States Attorney for the Southern District of Ohio, Eric T. Spradling, Resident Agent in Charge, Drug Enforcement Administration (DEA), and Dayton Police Chief Rick Biehl announced the sentence imposed yesterday by District Judge Walter H. Rice.
Bond was arrested in November 2010 at his Dayton residence on Riverview Avenue by task force officers executing a search warrant after making controlled buys of cocaine from Bond.  Bond pleaded guilty in March 2011 to one count of possession with intent to distribution crack cocaine and one count of being a felon in possession of a firearm. 
According to the statement of facts filed in court, detectives found more than 67 grams of crack cocaine, marijuana, and powder cocaine in Bond's home, along with 10 firearms including a Bushmaster assault rifle with 29 live rounds in the magazine and one round in the chamber.  Because Bond was convicted in 2009 of felonious assault and improperly discharging a firearm into a habitation in Montgomery County, Ohio, he is barred for life from ever possessing firearms.
As part of his plea agreement, Bond agreed to forfeit more than $53,000 in cash and the 10 firearms seized from his home.  Bond was also sentenced to serve five years of supervised release on the drug conviction and three years on the firearms conviction after he serves his jail term.
Stewart commended the cooperative investigation by DEA agents and Dayton Police task force officers, and Assistant U.S. Attorney Sheila Lafferty, who prosecuted the case.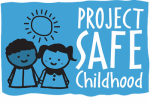 Help us combat the proliferation of sexual exploitation crimes against children.

Making sure that victims of federal crimes are treated with compassion, fairness and respect.