TWENTY-FOUR CHARGED WITH CONSPIRACY FOR RUNNING A COUNTERFEIT BUSINESS CHECK SCHEME
CONTACT: Fred Alverson
Public Affairs Officer
(614) 469-5715
COLUMBUS – A federal grand jury here has indicted 24 people, alleging that they conspired to obtain copies of legitimate business checks, counterfeited them, deposited the counterfeit checks in various bank accounts, then withdrew the money at banks and ATMs and split the proceeds.
Carter M. Stewart, United States Attorney for the Southern District of Ohio; Ohio Attorney General Mike DeWine, Mark Porter, Special Agent in Charge, U.S. Secret Service, and Dugan Wong, Assistant Inspector in Charge, U.S. Postal Inspection Service, announced the indictment returned yesterday.
The indictment charges four people with conspiracy which is punishable by up to five years in prison, 13 counts of making and possessing counterfeited securities (each count punishable by up to ten years in prison), four counts of bank fraud punishable by up to 30 years in prison and 12 counts of money laundering which carries a maximum penalty of 20 years in prison. They are:
Samai Massaquoi, 29, address unknown
Joseph Toto, 25, address unknown
Varney Dunor, 25, Columbus
Zargba Jolo, 29, address unknown
The indictment alleges that these four were organizers of the conspiracy and that they recruited "runners" to participate in the scheme. The four organizers received account information and pin numbers from the runners then used the information to deposit the counterfeited checks into the runners' bank accounts. The organizers then drove the runners to banks around central Ohio where they would withdraw the cash either at a bank or through ATMs. Proceeds from the scheme were split among the participants and some were used to buy Postal Service money orders.
The organization allegedly passed more than $615,000 worth of checks which caused a loss of more than $252,000 to the financial institutions targeted.
The business checks were counterfeited from businesses in Florida, Pennsylvania and New York.
Twenty former or current Columbus individuals are charged with conspiracy:
James Moore, 19,
Latayna L. White, 39
Daniel W. Cross, 23
Arsenio Stuckey, 23
Vontia S. Nelson, 27
Ebony L. White, 22
Javon Kinney, 27
Terri D. Williams, 24
Charles A. Bonds, 32
Shominique L. Carter, 23
Brittany P. Kelley, 23
Kerri Burkholder, 36
Blama Bolley, 23
Joyce E. Pickens, 56
Janelle Brown, 23
Ronald Thomas, 47
Elixanne Felix, 25
Bobby J. Hunt, 23
Rhada M. Smith, 32
Amber S. Burns, 25
Stewart commended the cooperative investigation by the agencies named above who are members of Ohio Attorney General DeWine's Multi Jurisdictional Counterfeit Check Task Force (MJCCTF), and Assistant U.S. Attorneys David J. Bosley and Heather Hill, who are prosecuting the case.
An indictment merely contains allegations, and the defendants are presumed innocent unless proven guilty in a court of law.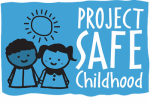 Help us combat the proliferation of sexual exploitation crimes against children.

Making sure that victims of federal crimes are treated with compassion, fairness and respect.