TWO PLEAD GUILTY TO "TAKE-OVER" ARMED ROBBERY OF BEXLEY BANK
CONTACT: Fred Alverson
Public Affairs Officer
(614) 469-5715
COLUMBUS – Anthony C. Barrett, 48 and Henry B. Moore Jr., 21, both of Columbus, pleaded guilty in U.S. District Court to robbing a Huntington Bank in Bexley on June 10, 2011.
Carter M. Stewart, United States Attorney for the Southern District of Ohio; Edward J. Hanko, Special Agent in Charge, Federal Bureau of Investigation (FBI), and Bexley Police Chief Larry Rinehart announced the pleas entered today before U.S. District Judge Algenon L. Marbley.
Barrett pleaded guilty to one count of armed bank robbery, punishable by up to 25 years in prison. He also pleaded guilty to one count of possession of a firearm by a felon previously convicted of three violent felony offenses, which carries a mandatory 15-year term of imprisonment. The statute is commonly referred to as the Armed Career Criminal statute. The plea agreement includes a stipulated sentence of 19 years in prison.
Moore pleaded guilty to armed bank robbery, punishable by up to 25 years in prison and one count of brandishing a firearm during a crime of violence. Brandishing a firearm during a crime of violence is punishable by a mandatory seven-year sentence which must be served consecutive to any other time served.
According to testimony by an FBI agent during the hearing, Barrett and Moore entered the bank wearing bandanas over their faces and brandishing handguns and immediately took over the bank. Barrett went to the teller counter and demanded money from the tellers. At the same time, Moore confronted several employees in their offices and ordered them to the floor at gunpoint, striking one employee in the head with the butt of his gun.
Witnesses saw the men flee the bank in a car driven by Nathaniel Crews, Jr, 20. An investigation by Bexley Police officers and FBI agents led to the arrest of Crews and Moore. A tip led to Barrett's arrest on June 22. The men have been in custody since their arrest.
Crews pleaded guilty on August 16, 2011 to one count of conspiracy, which is punishable by up to five years in prison, and one count of armed bank robbery.
Judge Marbley will schedule dates for sentencing for the three.
Stewart commended the cooperative investigation of this case by FBI agents and Bexley police officers, and Assistant U.S. Attorney Salvador A. Dominguez, who is prosecuting the case.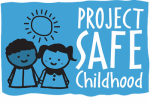 Help us combat the proliferation of sexual exploitation crimes against children.

Making sure that victims of federal crimes are treated with compassion, fairness and respect.