ELEVEN CHARGED WITH INTERSTATE MARIJUANA TRAFFICKING CONSPIRACY
CONTACT: Fred Alverson
Public Affairs Officer
(614) 469-5715
CINCINNATI – Members of an Organized Crime Drug Enforcement Task Force (OCDETF) today began arresting eight southwest Ohio men and three from Texas who are charged in an 18-count indictment alleging that they conspired to bring hundreds of kilograms of marijuana into the Cincinnati area from Texas and shipped cash back, concealed in cars provided by one of the alleged co-conspirators' used car lot.
Carter M. Stewart, United States Attorney for the Southern District of Ohio; Ohio Attorney General Mike DeWine; Robert L. Corso, Special Agent in Charge, Drug Enforcement Administration, Detroit Field Division; Brian Moskowitz, Special Agent in Charge, Homeland Security Investigations for Ohio and Michigan, and Butler County Sheriff Rick Jones announced the indictment returned on July 25th and unsealed following the defendants' arrests.
The eight charged from Hamilton and Butler counties are: 
Lee Wurzelbacher, 41,
Kevin Howard, 29,
Todd Schulte, 35,
James Reimer, aka "Rat", 30
Daniel Roos, 31,
Joe Rivers, aka "Tall J", 35,
James C. Wurzelbacher, 61,
Bryon Roos, 42,
Three named in the indictment are from the Brownsville, Texas area:
Javier Gonzales Perez, 34,
Daniel Lozano, 33,
Aldo Medina, 33.
All 11 are charged with conspiracy to distribute and possess with intent to distribute marijuana, punishable by at least ten years and up to life in prison.
The indictment alleges that, beginning in 2006, Lee Wurzelbacher began receiving shipments of marijuana concealed in the gas tanks of motor vehicles at Payless Autos located on Pippin Road in Cincinnati. Lee Wurzelbacher and Bryon Roos would operate used car businesses named Payless Auto Sales and Ace 1 Auto Sales to launder illegal drug proceeds and provide what appeared to be a legitimate source of income. The indictment alleges that the marijuana was shipped to Ohio in crates containing tile and granite countertop bars by commercial freight companies and delivered to various locations in Hamilton and Butler counties where it was broken down and distributed.
"The indictment also alleges that conspirators also laundered the proceeds of the marijuana trafficking by purchasing eleven pieces of real estate and a boat," Stewart said.
OCDETF agents are still seeking Schulte, Bryon Roos and Gonzales-Perez. The others are in custody and will appear before a federal magistrate judge in Cincinnati.
The indictment also charges defendants with conspiracy to commit money laundering and money laundering, each of which are punishable by up to 20 years in prison. Illegally structuring financial transactions is punishable by up to ten years in prison. Defendants charged with attempt to possess with intent to distribute marijuana are facing a penalty of at least five and up to 40 years in prison.
Travel in interstate commerce to further the marijuana distribution conspiracy is punishable by up to five years in prison.
Stewart commended the cooperative investigation by agents and officers of the agencies named above, as well as Assistant U.S. Attorney Robert Brichler, who is prosecuting the case.
An indictment is only a charge and is not evidence of guilt. The defendants are entitled to a fair trial in which it will be the government's burden to prove guilt beyond a reasonable doubt.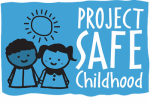 Help us combat the proliferation of sexual exploitation crimes against children.

Making sure that victims of federal crimes are treated with compassion, fairness and respect.