BUSINESS OWNER AND COMPANY SENTENCED FOR ASBESTOS VIOLATIONS
CONTACT: Fred Alverson
Public Affairs Officer
(614) 469-5715
COLUMBUS – A. David Sugar, 62, of New Middletown, and his construction company, Honey Creek Contracting Company, were sentenced in United States District Court today for violating the Clean Air Act rules related to the proper removal and handling of asbestos. Mr. Sugar was sentenced to serve a sentence of 36 months of probation which will include spending the first 15 weekends in jail followed by 21 weeks of home confinement with electronic monitoring. In addition, Mr. Sugar was fined $10,000. Honey Creek was fined $30,000 and ordered to pay for baseline X-rays for Honey Creek employees involved in the illegal asbestos removal.
Carter M. Stewart, United States Attorney for the Southern District of Ohio, Ohio Attorney General Mike DeWine, Randall K. Ashe, Special Agent in Charge of the U.S. Environmental Protection Agency, and Scott J. Nally, Director of the Ohio Environmental Protection Agency, announced the sentences imposed by U.S. District Court Judge Gregory L. Frost.
Sugar owned and operated Honey Creek, a construction company located in Petersburg, Ohio. In 2004 Sugar purchased the former Weirton Steel Plant ("WSP"), in Steubenville, Ohio, for the purpose of renovating the facility. Prior to the renovation, the WSP contained approximately 30,000 linear feet of asbestos pipe insulation, and in one room commonly referred to as the Green Room, there were 5,992 linear feet of asbestos pipe insulation. Sugar and his company were aware of the existing asbestos when they acquired the WSP facility.
Previously, on April 21, 2011, Sugar and Honey Creek pleaded guilty to one count of conspiracy to violate the asbestos requirements established under the Clean Air Act ("asbestos NESHAPs") and four counts of asbestos NESHAP violations. In particular, the asbestos NESHAP violations concerned the failure to notify the proper authorities prior at the start of work at the WSP, the damaging of friable asbestos at the WSP, and the failure to follow the proper work practice provisions of the asbestos NESHAP at the WSP.
"This sentence sends the message that the illegal removal of asbestos will be punished," said Randall K. Ashe, Special Agent in Charge of EPA's criminal enforcement program in Ohio. "It is significant that as part of the sentence Honey Creek will pay for medical tests for workers who were exposed to asbestos as a result of this crime."
Asbestos is designated by the Clean Air Act as a hazardous air pollutant. Studies have shown that even limited exposure to asbestos can cause life-threatening diseases, including asbestosis, mesothelioma, and other cancers.
Stewart commended the cooperative investigation by federal and state law enforcement agencies who investigated the case, and Assistant United States Attorney J. Michael Marous, and Special Assistant U.S. Attorney Brad J. Beeson with the United States Environmental Protection Agency who prosecuted the case.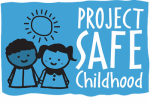 Help us combat the proliferation of sexual exploitation crimes against children.

Making sure that victims of federal crimes are treated with compassion, fairness and respect.