PORTSMOUTH COUPLE SENTENCED FOR EMBEZZLING FROM UNION
CONTACT: Fred Alverson
Public Affairs Officer
(614) 469-5715
CINCINNATI – Marqueeta Tibbs, 33, and her husband Zeffrey Tibbs, 35, both of Portsmouth were sentenced in U.S. District Court today for conspiring to embezzle $84,903.53 from the labor union where Marqueeta Tibbs worked and attempting to blame the crime on the union president. Marqueeta Tibbs was sentenced to one year and one day in federal prison. Zeffrey Tibbs was sentenced to five years of probation. Marqueeta Tibbs was also ordered to pay restitution to the union of $34,903.53.
Carter M. Stewart, United States Attorney for the Southern District of Ohio and William E. Mitchell, Acting District Director of the U.S. Department of Labor, Office of Labor-Management Standards announced the sentences imposed today by U.S. District Court Judge Michael Barrett.
According to court documents, between March 2010 and October 2010, Marqueeta Tibbs used her employment as the office secretary for Carpenters Local 437 in Portsmouth to prepare, endorse and negotiate 25 unauthorized union checks totaling $34,903.53 payable to herself or her husband.
On November 1, 2010, Marqueeta Tibbs made an electronic transfer of $50,000 in union funds from the union's savings account to the union's building fund account and wrote another unauthorized check on the building account for $50,000. The union froze those funds before the Tibbs could withdraw the money.
During an interview with investigators, Marqueeta Tibbs claimed that the union president had given her permission to take the money and produced a series of emails to support her claim.
"Upon further investigation, the emails were fabricated by Marqueeta Tibbs to frame her employer for the theft," Assistant U.S. Attorney Tim Mangan wrote in a document filed with the court prior to sentencing. "In fact, the email address used for the union president was created by Marqueeta Tibbs… days before the interview." The investigators also discovered evidence of Marqueeta Tibbs logging into the purported email address for the union president from her mother's house in Florida.
Stewart commended the investigation by the Department of Labor and Assistant U.S. Attorney Mangan, who prosecuted the case.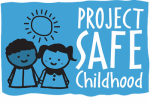 Help us combat the proliferation of sexual exploitation crimes against children.

Making sure that victims of federal crimes are treated with compassion, fairness and respect.