CANAL WINCHESTER WOMAN SENTENCED FOR INSURANCE FRAUD
CONTACT: Fred Alverson
Public Affairs Officer
(614) 469-5715
COLUMBUS – Melinda S. Bernard, 25, formerly of Canal Winchester, was sentenced in U.S. District Court today to one month in prison, seven months of house arrest followed by three years of supervised release for committing insurance fraud by staging a burglary and filing reports with four independent insurance companies.
Carter M. Stewart, United States Attorney for the Southern District of Ohio and Dugan Wong, Inspector in Charge, U.S. Postal Inspection Service, announced the sentence imposed today by U.S. District Judge Algenon Marbley.
Bernard pleaded guilty on April 20, 2012 to one count of conspiracy to commit mail and wire fraud.
According to statements presented during her plea hearing, Bernard staged a burglary at her residence in Canal Winchester on June 18, 2010. Two months earlier, Bernard and co-conspirator Ronald H. Givens Jr., 34, had each taken out two insurance policies for personal property located at their residence. After the alleged robbery, they claimed a total loss of approximately $190,688.81 by making claims for the same property to four different insurance companies.
Givens pleaded guilty on June 26, 2012 to one count of conspiracy to commit mail and wire fraud. He is awaiting sentencing.
Stewart commended the Postal Inspectors, the insurance companies and the National Insurance Crime Bureau for their cooperative investigation in the case, and Assistant U.S. Attorney Deborah A. Solove, who prosecuted the case.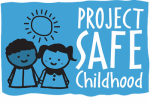 Help us combat the proliferation of sexual exploitation crimes against children.

Making sure that victims of federal crimes are treated with compassion, fairness and respect.