ARIZONA MAN SENTENCED TO 15 MONTHS IN PRISON FOR FAILING TO REGISTER AS SEX OFFENDER
CONTACT: Fred Alverson
Public Affairs Officer
(614) 469-5715
DAYTON – Kenneth W. Rachal, 30, of Phoenix, Arizona was sentenced in United States District Court here today to 15 months in prison for failing to register as a sex offender. After he serves his prison time, he will be required to remain under court supervision for 5 years.

Carter M. Stewart, United States Attorney for the Southern District of Ohio, United States Marshal Cathy Jones, and members of the Montgomery County Sheriff's Office Special Investigations/Sex Offender Registration and Notification (SORN) Unit,  announced the sentence handed down today by U.S. District Judge Timothy S. Black.

Rachal pleaded guilty on May 24, 2011, after Mexican authorities turned him over to U.S. authorities in Houston, Texas for transport to Dayton, Ohio to face the failure to register charge.   According to the statement of facts filed in court, Rachal was convicted in March 2005 of attempted gross sexual imposition with a child under age 13 in Greene County, Ohio and was ordered to register as a sex offender.  Rachal moved to Montgomery County later that year and registered as required, but he was arrested in 2008 for violating the conditions of his probation from the 2005 conviction.  Rachal served prison time for that parole violation and was again placed on probation until December 2011.  However, Rachal failed to re-register as a sex offender after his release from prison, moving to Mexico in early 2009 and assuming a false identity.  Meanwhile, a warrant was issued for his arrest and extradition paperwork was sent to Mexico, where Rachal was eventually located in March 2011 and returned to the United States.
Stewart commended Assistant U.S. Attorney and Dayton Branch Chief Laura Clemmens, who prosecuted the case, and the cooperative investigation by the Marshals Service and Montgomery County Sheriff's Office Special Investigations/SORN Unit detectives.

SORNA is part of the Adam Walsh Child Protection and Safety Act in 2006. The law requires anyone convicted of sex crimes under federal law, or anyone convicted in state court and traveling in interstate commerce, to register with law enforcement agencies where they live, work or are a student.

The Adam Walsh Act provides federal criminal penalties for a knowing failure to register or update. The Adam Walsh Act also provides for the use of federal law enforcement resources, including the U.S. Marshals Service, to assist the states in locating and apprehending non-compliant sex offenders.

U.S. Marshals are the nation's primary fugitive hunting organization and capture more federal fugitives each year than all other law enforcement agencies combined. For more information, go to www.usmarshals.gov.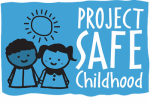 Help us combat the proliferation of sexual exploitation crimes against children.

Making sure that victims of federal crimes are treated with compassion, fairness and respect.