SEVEN INDICTED FOR CONSPIRING TO USE STOLEN IDENTITIES TO CLAIM MILLIONS IN FRAUDULENT INCOME TAX RETURNS
CONTACT: Fred Alverson
Public Affairs Officer
(614) 469-5715
CINCINNATI – A federal grand jury has charged seven people including six citizens of Zimbabwe who have lived at one time in or near Cincinnati with using stolen identities to obtain fraudulent income tax refunds. Agents estimate that, since 2007, the group filed IRS refund claims that total as much as $10 million.
Carter M. Stewart, United States Attorney for the Southern District of Ohio, Mark Porter, Special Agent in Charge, U.S. Secret Service, and Darryl Williams, Special Agent in Charge, Internal Revenue Service Criminal Investigation, Cincinnati Field Office (IRS), announced the indictment today.
Named in the indictment are:
Kudzaiishe C. Marimbire, 34
Hlomera Mabhande, 30
Johanes Tagarisa, 37
Kudzaishe R. Bungu, 26
Tawanda Marimbire, 23
Andrew T. Bere, 22
Julius Marimbire, 32
"The indictment alleges that the defendants stole personal identifying information for thousands of actual people," Stewart said. "They allegedly used this information to file false federal income tax returns to obtain refunds, often before the actual taxpayers ever filed legitimate tax returns. The defendants usually received the fraudulent refunds on debit cards tied to the returns."
Once the false income tax refunds are deposited on the prepaid debit cards, the defendants and others working on their behalf allegedly cashed them in at ATM machines or by purchasing money orders. The cash was allegedly sent through bank wires to co-conspirators in Africa and used by the conspirators to buy expensive vehicles here then transport them to Zimbabwe.
The indictment alleges that Kudzaiishe Marimbire and his brother, Julius, started a tax preparation service in approximately 2007. The company was known as Express Refund Center, Marimbire Consultants, and HBM Management.
All seven are charged with conspiracy, which is punishable by up to 20 years in prison. The indictment also includes charges of fraud, which is punishable by up to 20 years in prison, aggravated identity theft, punishable by at least two years, money laundering, punishable by up to ten years, making false claims, punishable by up to five years, and filing false income tax returns, punishable by up to three years in prison.
"The Secret Service's investigative mission is to protect the nation's financial infrastructure by reducing losses due to counterfeit currency, financial crimes, cyber-crimes, and identity theft," said Secret Service Special Agent in Charge Porter.
"The IRS is aggressively pursuing those who steal others' identities in order to file false returns," IRS Special Agent in Charge Williams said. "Our cooperative work with the U.S. Attorney's Office and other law enforcement agencies will help protect taxpayers in the Cincinnati area, as well as the State of Ohio, from being victimized by identity theft and bring identity thieves to justice."
Five of the defendants are fugitives. Tawanda Marimbire is in custody outside of Ohio. He will be returned to Cincinnati to face the charges. Bungu has been summoned to appear in federal court in Cincinnati on September 13.

The case was presented to the grand jury by Assistant United States Attorney Timothy Mangan following a collaborative investigation by the Secret Service and Internal Revenue Service Criminal Investigation.

An indictment is only a charge and is not evidence of guilt. The defendants are entitled to a fair trial in which it will be the government's burden to prove guilt beyond a reasonable doubt.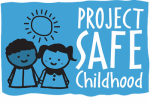 Help us combat the proliferation of sexual exploitation crimes against children.

Making sure that victims of federal crimes are treated with compassion, fairness and respect.