UNION PRESIDENT PLEADS GUILTY TO EMBEZZLING UNION FUNDS
CONTACT: Fred Alverson
Public Affairs Officer
(614) 469-5715
CINCINNATI –Diana Frey, 51, the elected president of a labor union representing approximately 800 employees of the City of Cincinnati (Cincinnati Organized and Dedicated Employees or CODE), pleaded guilty in U.S. District Court to one count of wire fraud and admitted that she embezzled union funds between 2005 and June 2011.
Carter M. Stewart, United States Attorney for the Southern District of Ohio and Lesta A. Chandler, District Director of the U.S. Department of Labor, Office of Labor-Management Standards announced the plea entered before U.S. District Court Chief Judge Susan J. Dlott.
According to court documents, Frey fraudulently and without authority caused CODE to pay funds by checks, direct wire transfers, ATM withdrawals, and credit card purchases to her various bank accounts or for her personal benefit. Frey allegedly misrepresented the union's finances to other CODE officers and members.
Wire fraud is punishable by up to 20 years in prison and a fine of $250,000 or twice the actual loss. The court will conduct a pre-sentence investigation to determine her sentence and the amount of restitution Frey will have to pay.
Assistant U.S. Attorney Timothy Mangan is prosecuting the case, which is being investigated by agents from the U.S. Department of Labor.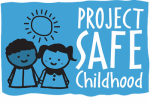 Help us combat the proliferation of sexual exploitation crimes against children.

Making sure that victims of federal crimes are treated with compassion, fairness and respect.