DUBLIN BUSINESSMAN SENTENCED TO PRISON FOR STEALING EMPLOYEES' RETIREMENT FUNDS
CONTACT: Fred Alverson
Public Affairs Officer
(614) 469-5715
COLUMBUS –Cliff A. Gallatin, 58, of Dublin, was sentenced in U.S. District Court to one year and one day in prison for diverting approximately $120,000 in retirement funds withheld from his employees' earnings in order to help fund his personal lifestyle that included country club memberships, expensive automobiles, boats, and a condo on Lake Erie.
Carter M. Stewart, United States Attorney for the Southern District of Ohio, James Vanderberg, Special Agent-in-Charge of the Chicago Regional Office of the U.S. Department of Labor, Office of Inspector General (DOL-OIG), and L. Joe Rivers, Regional Director, Cincinnati Regional Office, U.S. Department of Labor Employee Benefits Security Administration (EBSA) announced the sentence imposed today by Senior U.S. District Judge James L. Graham.

Gallatin owned American Systems Consulting, Inc. (ASCI), a now-defunct Dublin, Ohio company that was in the information technology consulting and website hosting business. In 2003, ASCI established a 401(k) pension benefit plan that allowed employees to voluntarily have portions of their earnings withheld from their paychecks and deposited to the retirement account.
For almost five years, Gallatin withheld the money from employees' paychecks and held it in the company's general fund rather than depositing it into their retirement accounts. He wrote numerous checks payable to himself at times and in amounts similar to the 401(k) Plan contributions made by employees.
In July 2008, Gallatin entered into a consent order and judgment in a civil action brought against him and others by the Secretary of the United States Department of Labor. In that civil case, Gallatin agreed to make restitution to the ASCI 401(k) Plan in the total amount of approximately $120,586.42, for his failure to forward employee contributions and other monies to the plan. Gallatin pleaded guilty on April 14, 2011 to one count of embezzlement.
"Employers who methodically and continuously steal from employees' retirement accounts will be punished," Stewart said. "We will work with other government agencies to coordinate civil actions that recover money on behalf of victims with criminal charges to punish those who steal."
Stewart commended the joint investigation by the Department of Labor Employee Benefits Security Administration and the Department of Labor Office of Inspector General, and Assistant U.S. Attorney Dale E. Williams Jr., who prosecuted the case.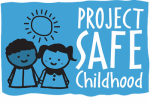 Help us combat the proliferation of sexual exploitation crimes against children.

Making sure that victims of federal crimes are treated with compassion, fairness and respect.