CINCINNATI CONSTRUCTION CONTRACTOR CONVICTED FOR ROLE IN BRIBERY AND EMBEZZLEMENT SCHEME
CONTACT: Fred Alverson
Public Affairs Officer
(614) 469-5715
CINCINNATI – A U.S. District Court jury here has convicted Samuel Mays, 61, of bribery, conspiracy to commit bribery, making false statements, and embezzlement from a 401k plan. Mays was the owner and president of Sigma Capital, Inc. in Cincinnati.
Carter M. Stewart, United States Attorney for the Southern District of Ohio, Edward J. Hanko, Special Agent in Charge, Federal Bureau of Investigation, Cincinnati Field Office (FBI), Elton Malone, Special Agent in Charge, Department of Health and Human Services, Office of the Inspector General (HHS-OIG), Office of Investigations, Special Investigations Branch, and L. Joe Rivers, Regional Director, U.S. Department of Labor, Employee Benefits Security Division announced the verdict returned yesterday at the conclusion of a four-day trial before Senior U.S. District Judge Sandra S. Beckwith.
Mays is the third person convicted as part of a scheme in which Mays and another construction contractor, Paul McDonald, 70, of Pleasant Hill, California, provided substantial home improvements and cash payments to David Mersch, 61, Operations Officer for the Cincinnati offices of the U.S. Centers for Disease Control in Cincinnati, in exchange for contracts for their companies. McDonald pleaded guilty on November 9, 2011 to one count of bribery and will be sentenced on October 31. Mersch pleaded guilty on July 19, 2011 to bribery and is serving 48 months in federal prison. Both testified against Mays during the trial.
According to trial testimony, Mersch, who lived in Florence, Kentucky accepted bribes from Mays and McDonald in the form of cash and home improvements valued at at least $175,000 between 2005 and 2011.
The jury also convicted Mays of deducting approximately $125,000 from his employees' paychecks for contribution to their 401k plans, but never depositing the money.
"Mays was a key player in a scheme replete with lies, bribery, and theft -- stealing not only from his own employees but also from taxpayers and the Federal government," said Elton Malone, Special Agent in Charge of the Special Investigations Branch within the Department of Health and Human Services' Office of Inspector General. "The jury's verdict affirms that these corruption schemes that defraud the U.S. Government will not be tolerated and that those involved will be held accountable for their crimes."
Stewart commended the cooperative investigation by FBI, HHS inspectors general, and Department of Labor investigators, as well as Assistant U.S. Attorneys Timothy Mangan and Christy Muncy, who are prosecuting the case.
Mays will remain on bond pending sentencing on a date to be set by the court.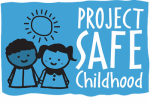 Help us combat the proliferation of sexual exploitation crimes against children.

Making sure that victims of federal crimes are treated with compassion, fairness and respect.