DUBLIN MAN PLEADS GUILTY TO MORTGAGE FRAUD SCHEME IN PORTSMOUTH
CONTACT: Fred Alverson
Public Affairs Officer
(614) 469-5715
COLUMBUS –Andrew Hill, 34, of Dublin, pleaded guilty in U.S. District Court to bank fraud and money laundering for obtaining more than $1.2 million in fraudulent mortgage loans involving investment properties in Portsmouth, Ohio then "flipping" the properties and selling them to unqualified buyers.
Carter M. Stewart, United States Attorney for the Southern District of Ohio, Edward J. Hanko, Special Agent in Charge, Federal Bureau of Investigation (FBI), and Darryl Williams, Special Agent in Charge, Internal Revenue Service Criminal Investigation (IRS) announced the plea entered Tuesday before Senior U.S. District Judge Peter C. Economus.
According to a statement prepared by an FBI agent for the plea hearing, Hill, a mortgage broker, bought five investment properties in Portsmouth between 2005 and 2008 paying prices that were substantially higher than the seller's asking prices. The asking prices were between $15,000 and $36,000. Hill paid between $75,000 and $85,000 for the homes using fraudulently obtained mortgage loans. Hill's mortgage applications and closing statements included several false statements, including statements that he did not intend to receive cash generated by the mortgage loans. Hill would deposit the excess funds into an account he controlled in the name of a fictitious company he created, Ohio-Lendco.
Soon after buying the properties, Hill sold four of them at inflated prices. Hill advertised in the local Portsmouth newspaper to find potential buyers by promising the purchase of a home with no money down and even bad credit accepted. Using his position as a mortgage broker, Hill was able to obtain financing for these buyers by making material false representations on their loan applications. These false representations included false income, exaggerated assets, and that the property purchasers would be providing the down payment to purchase the properties. Hill, unbeknownst to the lender, would then make the down payment for the buyers by purchasing official bank checks and naming the buyer as the remitter on the check.
Hill sold the properties to unqualified buyers who eventually defaulted on their mortgage loans. Through the scheme, Hill fraudulently secured approximately $1,209,000 in mortgage loans from lenders. Due to defaults and foreclosures suffered by Hill and his buyers, the lenders suffered losses of approximately $657,000.
Bank fraud is punishable by up to 30 years in prison, a possible fine of $1 million and restitution. Money laundering is punishable by up to ten years in prison. Judge Economus will schedule a date for sentencing.
Stewart commended the cooperative investigation conducted by FBI and IRS agents as part of the Southern Ohio Mortgage Fraud Task Force. Stewart also commended Assistant U.S. Attorney Laura Denton, who is prosecuting the case.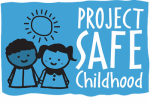 Help us combat the proliferation of sexual exploitation crimes against children.

Making sure that victims of federal crimes are treated with compassion, fairness and respect.