FAIRBORN MARKET OWNER PLEADS GUILTY TO FOOD STAMP FRAUD CONSPIRACY
CONTACT: Fred Alverson
Public Affairs Officer
(614) 469-5715
DAYTON –George J. Daoud, 61, pleaded guilty in U.S. District Court to one count each of conspiracy to launder money, unauthorized use of "food stamp" benefits, and theft of public monies as the manager and operator of the Main Express Food Mart in Fairborn, Ohio.
Carter M. Stewart, United States Attorney for the Southern District of Ohio, Joe Smith, Special Agent in Charge, U.S. Department of Agriculture, Office of Inspector General (USDA), James Vanderberg, Special Agent in Charge, Chicago Region, U.S. Department of Labor Office of Inspector General, Mark Porter, Special Agent in Charge, U.S. Secret Service, and Robert Booker, Executive Director, Ohio Investigative Unit announced the pleas entered yesterday before U.S. District Judge Thomas M. Rose.
According to court documents, Daoud and his co-conspirators used the business premises and employees to unlawfully acquire, possess and resell counterfeit goods and services under false pretenses; used his home to unlawfully possess and store food stamp benefits cards, directly or indirectly participated in at least 500 separate occasions fraudulent food stamp benefits access device transactions and used various personal and business bank accounts in order to engage in the money laundering of illegally acquired SNAP benefits and approximately $29,700 in unemployment insurance benefits.
The maximum statutory punishment for conspiracy is 20 years imprisonment. Unauthorized use of food stamps is punishable by up to five years and theft of public monies is punishable by up to ten years in prison. Judge Rose set a sentencing hearing for February 8, 2012.
Stewart commended the cooperative investigation between agents of the USDA Inspector General, Labor Inspector General, Secret Service and the Ohio Investigative Unit which is part of the Ohio Department of Public Safety. He also recognized Assistant U.S. Attorney Dwight Keller, who is prosecuting the case.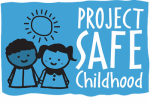 Help us combat the proliferation of sexual exploitation crimes against children.

Making sure that victims of federal crimes are treated with compassion, fairness and respect.