DAYTON PAYROLL COMPANY OWNER PLEADS GUILTY TO CONSPIRACY AND FINANCIAL CRIMES IN $26.7 MILLION SCHEME
CONTACT: Fred Alverson
Public Affairs Officer
(614) 469-5715
CINCINNATI –Robert R. Sacco, 61, the owner and chairman of the board of Dayton-based Paysource, pleaded guilty in U.S. District Court here today to defrauding the Internal Revenue Service out of $26,729,098.79 by withholding money to pay federal employment taxes from employees' paychecks and keeping the money instead of paying it to the IRS.
Carter M. Stewart, United States Attorney for the Southern District of Ohio and Darryl Williams, Special Agent in Charge, Internal Revenue Service, Criminal Investigation (IRS) announced the pleas entered before U.S. District Judge Michael R. Barrett.
Sacco pleaded guilty to one count each of conspiracy to defraud the United States by impeding the Internal Revenue Service, money laundering, and tax evasion.

According to court documents, Sacco and others conspired to avoid the payment of federal employment taxes owed by Paysource for 2007 through 2009 and concealed from the IRS the legitimate tax liabilities the company owed. Sacco directed co-conspirators to prepare fraudulent IRS forms claiming that the wages paid by the company and the resulting tax liabilities were significantly lower than the wages the company actually paid.
Sacco, who lived in Huber Heights prior to moving to Orlando in 2010, was arrested by IRS and Homeland Security agents at the Orlando International Airport following his indictment in October, 2010 as he returned to the United States from Costa Rica where he was vacationing. He was released on bond. His trial was scheduled to begin Monday, October 29.
Paysource was a Dayton-based professional employer organization. Paysource provided services that enabled business owners to cost-effectively outsource the management of human resources, employee benefits, payroll and workers' compensation and other strategic services. It did this by hiring a client company's employees, thus becoming their employer of record for tax and insurance purposes.  This practice is known as co-employment.
The plea agreement includes a money judgment of $26,729,098.79, representing the amount of proceeds obtained as a result of the offenses, and recommends a prison sentence of 78 months.  Judge Barrett tentatively accepted Sacco's plea, but the court will conduct a pre-sentence investigation before ruling on whether or not to accept the terms of the plea agreement.
Stewart commended the investigation by IRS Criminal Investigation agents, and Assistant U.S. Attorney Dwight Keller, who is prosecuting the case.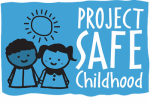 Help us combat the proliferation of sexual exploitation crimes against children.

Making sure that victims of federal crimes are treated with compassion, fairness and respect.