FINAL MAN IN CINCINNATI TRIO SENTENCED TO 130 MONTHS IN PRISON IN HOME INVASION SCHEME
CONTACT: Fred Alverson
Public Affairs Officer
(614) 469-5715
DAYTON – Edward Austin, 25, of Cincinnati, was sentenced here today to 130 months imprisonment in connection with an attempted home invasion of suspected drug dealers.  His co-conspirators, Jerome Osborne, 25, and Rashad E. Runyon, 23, both of Cincinnati, were sentenced in September 2011 in the same scheme.

Carter M. Stewart, United States Attorney for the Southern District of Ohio, and Robert Browning, Special Agent in Charge, Bureau of Alcohol, Tobacco, Firearms and Explosives (ATF), announced the sentenced handed down today by United States Judge Timothy S. Black.

Austin, Osborne, and Runyon were all arrested on May 5, 2011, following a thwarted home invasion in Warren County, Ohio, where the trio intended to execute a planned robbery of bulk quantities of powder cocaine from purported drug dealers.  According to the statement of facts filed in Court, the three men obtained four operable firearms which they intended to use during the robbery to maintain control over anyone in the drug house.  An undercover ATF agent posing as a drug courier during the planning phase of the home invasion alerted authorities and Osborne, Runyon and Austin were arrested before the attempted robbery.

Austin's federal sentence must be served consecutive to a 12-year sentence imposed against him yesterday in Hamilton County, Ohio for unrelated violent crimes.  Austin was also ordered to serve 5 years on federal supervised release after his prison terms are served.

Osborne is serving a 138-month term and Runyon is serving a 97-month term of imprisonment for their roles in the home invasion scheme.

Stewart commended the investigation of this case by ATF agents, and Assistant U.S. Attorney Brent Tabacchi, who prosecuted the cases against all three men.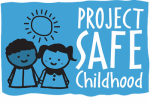 Help us combat the proliferation of sexual exploitation crimes against children.

Making sure that victims of federal crimes are treated with compassion, fairness and respect.