DAYTON BUSINESS OWNER SENTENCED TO PRISON FOR HIRING IMMIGRANTS TO WORK AT NON-EXISTENT COMPANY
CONTACT: Fred Alverson
Public Affairs Officer
(614) 469-5715
DAYTON – Amarnath Trichy, 47, of Dayton was sentenced in United States District Court to nine months in federal prison for filing almost 250 false documents as part of a plan to bring foreign workers in to Dayton for jobs that did not exist.
Carter M. Stewart, United States Attorney for the Southern District of Ohio, Brian M. Moskowitz, Special Agent in Charge of U.S. Immigration and Customs Enforcement's (ICE) Homeland Security Investigations (HSI) in Ohio and Michigan and James Vanderberg, Special Agent-in-Charge of the Chicago Regional Office of the U.S. Department of Labor, Office of Inspector General (DOL-OIG), announced the sentence handed down today by United States District Judge Walter H. Rice.
Trichy pleaded guilty to one count of fraud and misuse of visas, permits and other documents on December 14, 2010. According to a statement of facts filed with his plea, Trichy owned Recursive Technologies Inc. (RTI) in Dayton. RTI provided contract programming and third party software support. In approximately late 2005, as part of RTI, Trichy developed a software project, MEDBPO, which ostensibly created an electronic patient file system for use in the medical field. Because of funding issues MEDBPO was never established.
Trichy filed numerous documents with the U.S. Department of Labor between 2005 and 2010 certifying that he and his corporation had a need for alien workers that could not be filled by U.S. citizens. He claimed that these positions were in Dayton, despite the fact that MEDBPO is a fabricated corporation.
Trichy interviewed immigrant workers for the non-existent positions and often required payments of $1,500 to $2,000 from each candidate in return for his assistance with their visa applications. Trichy filed 248 petitions with the U.S. Department of Labor which caused U.S. Citizenship and Immigration Services to approve visas for at least 26 alien workers to enter the United States.
The case was investigated by agents of ICE HSI, and the Department of Labor Office of Inspector General, as well as Dayton Branch Chief Laura Clemmens who prosecuted the case.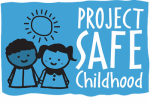 Help us combat the proliferation of sexual exploitation crimes against children.

Making sure that victims of federal crimes are treated with compassion, fairness and respect.