U.S. ATTORNEYS TO HOST INTERSTATE DOMESTIC VIOLENCE TRAINING FOR ALL COUNTY PROSECUTORS IN OHIO
CONTACT: Fred Alverson
Public Affairs Officer
(614) 469-5715

COLUMBUS -- United States Attorney Carter M. Stewart of the Southern District of Ohio and United States Attorney Steven M. Dettelbach of the Northern District of Ohio will host a three-hour training program from 1 p.m. to 4 p.m. on Wednesday, November 28, 2012 in Columbus for all interested city attorneys and county prosecutors, investigators and victim advocates about federal laws that address interstate domestic violence.
"Several federal statutes directly address the crimes of interstate stalking, interstate violations of protection orders, and domestic assault by habitual offenders," U.S. Attorney Stewart said. "Cases rise to the federal level when a person travels in interstate commerce with the intent to injure, kill, harass, or intimidate a spouse, intimate partner, or dating partner, and who, in the course of or as a result of the travel, commits or attempts the crime.
In addition, a person may be charged federally if they cause a spouse, intimate partner, or dating partner to travel in interstate commerce by force, coercion, duress, or fraud, and in the course of, as a result of, or to facilitate such conduct or travel, commits or attempts to commit a crime of violence against that person.  It is also a federal crime to stalk someone across state lines using email or the Internet. Certain federal firearms laws address domestic violence crimes, too.
"The Ohio Domestic Violence Network, Ohio's federally recognized statewide domestic violence coalition, is pleased that Ohio's U.S. Attorneys are offering this training," said Nancy Neylon, Executive Director. "It will provide an opportunity for local prosecutors to work closely with the US Attorney's offices to identify and prosecute these crimes."

The training will be conducted by Margaret Groban with the Office of Legal and Victim Programs and Policy for the Executive Office of U.S. Attorneys for the U.S. Department of Justice. U.S. District Judge Edmund A. Sargus, Jr., will provide attendees with the view from the federal bench of interstate domestic violence. The free training will be conducted in Columbus.
"Either our office can prosecute the cases or we can cross-designate city or county attorneys as Special Assistant U.S. Attorneys to prosecute cases federally," U.S. Attorney Stewart said.
This course has been approved by the Supreme Court of Ohio Commission on Continuing Legal Education for 2.00 total CLE hour(s) instruction.
Stewart acknowledged John Murphy, Executive Director of the Ohio Prosecuting Attorneys Association, for assistance with the training.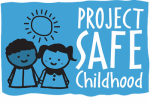 Help us combat the proliferation of sexual exploitation crimes against children.

Making sure that victims of federal crimes are treated with compassion, fairness and respect.