FINANCIAL PLANNER CHARGED WITH BILKING MONEY FROM FORMER  NFL PLAYER
CONTACT: Fred Alverson
Public Affairs Officer
(614) 469-5715
DAYTON – A federal grand jury has charged Joshua E. Knisley 38, of Wilmington, Ohio with various federal violations relative to bilking the funds he was entrusted to manage and oversee for his client, a former NFL player.
Carter M. Stewart, United States Attorney for the Southern District of Ohio, Darryl Williams, Special Agent in Charge, Internal Revenue Service Criminal Investigation, Cincinnati Field Office (IRS), and Edward J. Hanko, Special Agent in Charge, Federal Bureau of Investigation, Cincinnati Office (FBI), announced the indictment today.
The 28-count indictment includes twelve counts of failing to account for and pay over employment taxes to the IRS, three counts of willfully filing false federal income tax returns, five counts of bank fraud, seven counts of wire fraud, one count of money laundering and a forfeiture allegation.
The indictment alleges that an individualwho played professional football with NFL teams located in San Diego, Miami, Kansas City, and Seattle hired Knisley to manage his personal affairs. Knisley convinced the victim to place a substantial amount of his money into a joint bank account so that Knisley could better manage his financial affairs.
In 2007, Knisley allegedly approached the victim with an opportunity to invest in a retail boat business, know as 77 Marine, which required providing approximately $400,000 in seed money. Knisley prepared and e-mailed sales and financial reports to the victim which purported that the business was turning a profit, but in reality the business never turned a profit.
In August 2010, the victim attempted, without success, to withdrawal money from his bank account using his ATM card. Knisley informed the victim that he allegedly transferred all of the money into a new account at a different bank.
The victim received notices from various financial institutions that Knisley was allegedly not properly managing his personal financial affairs. At issue were overdue non-payments of mortgages, personal credit cards, auto loans, and the return of personal checks due to non-sufficient funds. When questioned about his financial problems, Knisley indicated that the problems were largely caused by banking errors.
In early 2011, the victim learned that Knisley allegedly, without his knowledge, obtained a $225,000 loan in the victim's name. In March 2011, 77 Marine was allegedly forced to go out of business due to Knisley's financial mismanagement and for the non-payments of local taxes.
It has been alleged that while conducting business as the operator of 77 Marine, Knisley deducted and collected employment taxes from his employee's taxable wages, but failed to pay over the employment taxes to the IRS in the amount of approximately $68,239. Additionally, Kinsley allegedly failed to report approximately $357,888 in income on his 2007-2009 federal income tax returns that were filed with the IRS.
In addition, it has been alleged that Knisley committed money laundering by using approximately $18,750 in proceeds from the bank and wire fraud to purchase a 2006 Jeep Commander, which is the subject of the forfeiture allegation.
Failing to account for and pay over employment taxes to the IRS is punishable by up to five years in prison and willfully filing false income tax returns with the IRS is punishable by up to three years in prison.  Bank fraud and wire fraud are punishable by up to 30 years in prison and money laundering is punishable by up to ten years in prison.
Knisley appeared before U.S. Magistrate Judge Sharon Ovington, who released him on recognizance bond pending a trial, which will be scheduled by U.S. District Judge Thomas M. Rose, who is presiding over the case.
The case was presented to the grand jury by Assistant United States Attorney Dwight Keller following a collaborative investigation by the IRS and FBI.
An indictment is only a charge and is not evidence of guilt. A defendant is entitled to a fair trial in which it will be the government's burden to prove guilt beyond a reasonable doubt.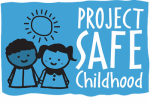 Help us combat the proliferation of sexual exploitation crimes against children.

Making sure that victims of federal crimes are treated with compassion, fairness and respect.