COLUMBUS STEEL CASTINGS TO PAY $825,000 AND INSTALL MONITORING EQUIPMENT AS SENTENCE FOR VIOLATING CLEAN AIR ACT
CONTACT: Fred Alverson
Public Affairs Officer
(614) 469-5715
COLUMBUS – Columbus Steel Castings Company, Inc. located on the south side of Columbus has been sentenced to pay $825,000 and install additional devices to prevent air pollution.
Carter M. Stewart, United States Attorney for the Southern District of Ohio, Ohio Attorney General Mike DeWine, Randall K. Ashe, Special Agent in Charge of the U.S. Environmental Protection Agency Chicago area (U.S. EPA), and Scott J. Nally, Director of the Ohio Environmental Protection Agency (Ohio EPA), announced the sentence handed down today by Senior U.S. District Judge James L. Graham.
The company pleaded guilty on July 28, 2011 to a six-count information charging it with violating the Clean Air Act. The violations include failing to operate air pollution controls, failing to report violations, failing to perform required monitoring, and failing to conduct stack testing to demonstrate compliance with the Clean Air Act. 
The company admitted that between 2004 and 2007 it failed to operate air pollution controls for four different emission sources at the plant for varying periods of time.  The company also failed to report malfunctions of air pollution control equipment and multiple deviations from air pollution control operating parameters to the Ohio EPA as required. Daily visual emission checks, designed to determine if the plant was emitting excess dust or smoke, were not conducted on weekends while the facility was operating. Stack tests, which are necessary to ensure compliance with the Clean Air Act, were not conducted as required by the company's air permit.  The company also failed to submit accurate annual compliance certifications. 
Judge Graham fined the company $660,000. In addition, Judge Graham ordered the company to pay $165,000 as community service to two different Columbus charitable organizations that serve residents who live near the plant.
The Grange Insurance Audobon Center will receive $70,000 to fund the Conservation Classroom Program in ten schools in south Columbus within the Columbus Public Schools. These programs are to provide environmental education to students. Any funds remaining will be used to plant trees or shrubs at the Grange Insurance Audubon Center or other approved programs for the benefit of the residents of South Columbus.
The Physicians Free Clinic will receive $95,000 to provide medical services, medications, and/or transportation services for patients at the Free Clinic at 240 Parsons Avenue. The purpose of this money is to assist the residents of the South side of Columbus with ailments, including, but not limited to asthma, and treatments (including medications) related to respiratory illnesses.
The judge also ordered the company to install interlock devices designed to shut down emissions sources when the associated air pollution control equipment is not in operation.
"This sentence helps safeguard against further violations," U.S. Attorney Stewart said. "It also provides for environmental education and health care services for residents who live near the plant."  
 "Our air must be protected," said Randall K. Ashe, Special Agent in Charge of U.S. EPA's criminal enforcement program in Ohio.  "This sentence sends a clear message that polluting the air and not properly operating air pollution control equipment will not be tolerated and will be vigorously prosecuted."
"I commend our Environmental Enforcement agents and attorneys, who worked with the U.S Attorney, the U.S. EPA, and Ohio EPA, for their hard work in this outstanding result, the single largest fine ever ordered in an Ohio criminal air pollution case" Attorney General DeWine said. "Task Force collaborations such as this help keep Ohio's air cleaner, and keeping our environment safe is an important part of our mission to protect Ohio families."
"Ohio EPA wants to support businesses who are good neighbors and good stewards of the environment," said Ohio EPA Director Scott Nally. "Our Agency will continue to work with Columbus Steel Castings to help it comply with environmental laws and regulations. This will help ensure better air quality and a better quality of life for the surrounding community."
Stewart commended the cooperative investigation by the U.S. EPA and Ohio EPA and the Environmental Enforcement Section of Ohio Attorney General DeWine's Office, along with Special Assistant United States Attorney Karla Gebel Perrin with the U.S. EPA and Assistant United States Attorney J. Michael Marous who prosecuted the case.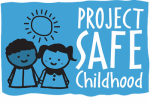 Help us combat the proliferation of sexual exploitation crimes against children.

Making sure that victims of federal crimes are treated with compassion, fairness and respect.