CONTRACTOR AND GOVERNMENT OFFICIAL PLEAD GUILTY TO BRIBERY SCHEME
CONTACT: Fred Alverson
Public Affairs Officer
(614) 469-5715
CINCINNATI – The operations manager for the Cincinnati offices of the U.S. Centers for Disease Control and Prevention (CDC) has pleaded guilty to accepting bribes from a construction company executive in exchange for awarding construction contracts to the company, California-based Entek Mechanical Corp. An Entek company executive has also pleaded guilty.
Carter M. Stewart, United States Attorney for the Southern District of Ohio, Edward J. Hanko, Special Agent in Charge, Federal Bureau of Investigation (FBI), and Elton Malone, Special Agent in Charge, Department of Health and Human Services, Office of the Inspector General (HHS-OIG), Office of Investigations, Special Investigations Branch announced the pleas entered before Senior District Judge Herman Weber.  
According to court documents, David T. Mersch, 61, formerly of Florence, Kentucky, solicited and accepted cash payments, paid vacations, and payments to third parties for home improvements for his residence from CDC contractors, including Paul G. McDonald, 70, of Pleasant Hill, California, a corporate officer for Entek.  Mersch admitted taking the payments from 2003 until 2011. The value of the payments and benefits is at least $189,181.
Mersch oversaw everything related to the research, maintenance operations, safety, and construction for the three CDC campuses in the Cincinnati area. As part of his duties, he made recommendations for and approved contracts for certain construction and services contracts related to the CDC facilities in Cincinnati.
Mersch pleaded guilty on July 19, 2011 to one count of bribery. A sentencing hearing is scheduled for Mersch on January 19, 2012. McDonald pleaded guilty today to one count of bribery. Bribery is punishable by up to 15 years in prison. Judge Weber will set a date for McDonald's sentencing.
Stewart commended the cooperative investigation by FBI and HHS inspectors general, as well as Assistant U.S. Attorney Timothy Mangan, who is prosecuting the case.
Stewart also said the investigation is continuing.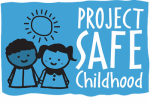 Help us combat the proliferation of sexual exploitation crimes against children.

Making sure that victims of federal crimes are treated with compassion, fairness and respect.