FORMER HIGH SCHOOL TEACHER SENTENCED TO THREE YEARS IN PRISON FOR POSSESSING CHILD PORN
CONTACT: Fred Alverson
Public Affairs Officer
(614) 469-5715

COLUMBUS – Matthew R. Fisher, 30, of Pickerington was sentenced in U.S. District Court to 36 months in prison for possessing more than 600 images of child pornography. Fisher formerly taught at Reynoldsburg High School and coached the district's eighth-grade girls' basketball team.
Carter M. Stewart, United States Attorney for the Southern District of Ohio, Brian Moskowitz, Special Agent in Charge, U.S. Immigration and Customs Enforcement's (ICE) Homeland Security Investigations (HSI) in Ohio and Michigan and Franklin County Sheriff Zach Scott announced the sentence imposed today by U.S. District Judge Gregory L. Frost.
HSI agents received a lead from Italian law enforcement that they had identified a website that was making child pornography available for viewing and downloading. Fisher's IP address was among those that had visited the website and appeared to download child pornography.
Agents and members of the Franklin County Internet Crimes Against Children (ICAC) Task Force executed a search warrant at Fisher's home on April 7, 2011. They interviewed Fisher who admitted to downloading child pornography from the internet. An initial forensic examination of his computers and digital media found more than 600 images of child pornography including numerous videos.

Fisher pleaded guilty on June 30, 2011 to one count of possession of child pornography.
Fisher was also ordered to be under court supervision for ten years after he serves his time in prison. While under supervised release, Fisher must permit the installation of appropriate monitoring software, upon any computer that he owns, uses, or has access to that is connected to the Internet. He will also be required to register as a sex offender anywhere that he lives, works or goes to school.
Stewart commended the investigation by HSI agents, and Assistant U.S. Attorney Michael Hunter, who prosecuted the case.
"Congress has repeatedly said that the possession of child pornography is a profound public safety issue because it creates a 'marketplace' for the production of more child pornography and thus the abuse and exploitation of still more children," Stewart said. "Even though there was no evidence that Fisher exploited any of the children he came in contact with, the fact that someone in a position of authority around young people possesses child pornography is cause for grave concern."
"Child pornography is the permanent record of the sexual exploitation and abuse of a child and it must be stopped," said Brian M. Moskowitz, special agent in charge of the ICE HSI in Ohio and Michigan. "We will continue to aggressively target those engaged in this activity, especially those in positions of influence and trust with ready access to young people as is the case with Mr. Fisher."
This case was brought as part of Project Safe Childhood, a nationwide initiative by the Department of Justice to combat the growing epidemic of child sexual exploitation and abuse. Led by United States Attorneys' Offices and the Criminal Division's Child Exploitation and Obscenity Section (CEOS), Project Safe Childhood marshals federal, state and local resources to better locate, apprehend and prosecute individuals who exploit children as well as to identify and rescue victims. For more information about Project Safe Childhood, please visit www.projectsafechildhood.gov.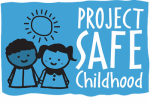 Help us combat the proliferation of sexual exploitation crimes against children.

Making sure that victims of federal crimes are treated with compassion, fairness and respect.