SISTERS PLEAD GUILTY TO PERJURY
CONTACT: Fred Alverson
Public Affairs Officer
(614) 469-5715
COLUMBUS – Sharon Sturgill, 52, of Circleville, and Sandra Conner-Lewington, 54, of Columbus, each pleaded guilty in U.S. District Court to one count of making false declarations before a court in connection with a federal trial in August.
Carter M. Stewart, United States Attorney for the Southern District of Ohio and members of the Franklin County Internet Crimes Against Children (ICAC) Task Force, announced the pleas entered today before Senior U.S. District Judge Peter Economus.
Sturgill and Conner-Lewington had been called as defense witnesses for their brother, William Conner, who was on trial for receipt and possession of child pornography. According to a statement of facts presented during the hearing, Sturgill and Conner-Lewington told court officials they had seen a prosecution witness talking with jurors in front of the courthouse during a morning recess in the trial on August 30, 2011. Based on their claims, Judge Gregory Frost, who was presiding over the trial, conducted a hearing to determine whether or not the witness had had improper contact with the jurors.
Improper contact between jurors and witnesses could be grounds for a mistrial.
Under oath in the hearing, both testified that they saw the witness with jurors. Other people called to testify during the hearing, including jurors and a court security officer, revealed that the witness did not go outside the courthouse during the morning recess and had been accompanied by either agents or U.S. Attorney's Office personnel at all times.
A grand jury indicted the women on October 6, 2011.

Judge Economus will set a date for sentencing. The plea agreement calls for each woman be placed on probation for a year.
Stewart commended the investigation by ICAC Task Force Officers as well as Assistant U.S. Attorneys Heather Hill and Kevin W. Kelley, who are prosecuting the case.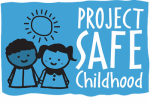 Help us combat the proliferation of sexual exploitation crimes against children.

Making sure that victims of federal crimes are treated with compassion, fairness and respect.