HEROIN TRAFFICKING CONSPIRACY CHARGES ANNOUNCED AGAINST SIX IN PORTSMOUTH AND CINCINNATI
CONTACT: Fred Alverson
Public Affairs Officer
(614) 469-5715
CINCINNATI – A federal grand jury has charged six people with conspiring to transport heroin from Cincinnati to Portsmouth and distribute it from the residence of one of the defendants. Five of the six have been arrested and ordered held without bond until trial. The sixth is a fugitive.
Carter M. Stewart, United States Attorney for the Southern District of Ohio, Edward J. Hanko, Special Agent in Charge, Federal Bureau of Investigation, Cincinnati Office (FBI), Scioto County Sheriff Marty Donini and Portsmouth Police Captain Lynn Brewer announced the indictment unsealed following the defendants' bond hearings on December 5.
Named in the indictment are:
* Peggy Chaffin, aka "Peggy Shubert," 33, Portsmouth,
* Shakira A. Walker, aka "Magic", 22, Cincinnati,
* Antonio Spikes, aka, "T.O.", 23, Cincinnati,
* Desmond Jenkins, aka "Sonny", 25, Cincinnati,
* Rakeem Blair, aka "Skeems", 20, Cincinnati,
* Michael Crawford, aka, "Bags", 34, Cincinnati
Each defendant is charged with one count of conspiracy to possess with intent to distribute heroin and one count of distribution of more than 100 grams of heroin. Those crimes are each punishable by at least five years and up to 40 years in prison. All six are also charged with one count of operating a drug premises, which is punishable by up to 20 years in prison.
Task force members arrested five of the defendants in Portsmouth on December 3 and 4. Rakeem Blair remains a fugitive.
The other five defendants appeared before a federal magistrate judge in Cincinnati on December 5. Chaffin, Walker, Spikes and Crawford were ordered held without bond pending trial. Jenkins was placed on electronic monitoring. U.S. District Judge Michael R. Barrett will schedule a date for trial.
The case was presented to the grand jury by Assistant United States Attorney Tim Oakley, following the five-month investigation by the FBI task force in Portsmouth.
An indictment is only a charge and is not evidence of guilt. All defendants are entitled to a fair trial in which it will be the government's burden to prove guilt beyond a reasonable doubt.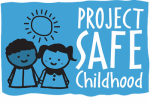 Help us combat the proliferation of sexual exploitation crimes against children.

Making sure that victims of federal crimes are treated with compassion, fairness and respect.