The goal of the victim witness assistance program in the United States Attorney's Office is to ensure that victims of federal crime are treated with fairness and respect, and receive the services to which they are entitled. Below are some the services which are available to federal crime victims through the U.S. Attorney's Office Victim-Witness Assistance Program:

1. General information regarding the criminal justice system;
2. Notice of the status of the prosecution;
3. Notice of case events;
4. Referrals to crisis intervention, counseling and other victim assistance services;
5. Information regarding the state crime victim compensation program;
6. Court accompaniment;
7. Information about submitting victim impact statements and claims for restitution;
8. Information about making verbal victim impact statements at the time of sentencing;
9. Employer intercession, when appropriate and needed;
10. Creditor intercession, when appropriate and needed;
11. Secure waiting area while at court proceedings;
12. Information and/or assistance with respect to transportation, lodging, parking, child care and translator services when court attendance is required.
We have contacts available in all three of our offices:
COLUMBUS Barbara Vanarsdall
Victim Witness Specialist
Toll Free: 888-529-2820
Phone: 614-469-5715
TTY: 614-469-5734
Fax: 614-469-5653
Barbara.Vanarsdall@usdoj.gov

CINCINNATI Krista Zeller
Victim Witness Specialist
Toll Free: 888-283-5715
Phone: 513-684-3711
TTY: 513-357-5394
Fax: 513-684-6385
Krista.Zeller@usdoj.gov
For more information, please select one of these links: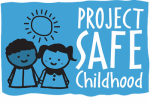 Help us combat the proliferation of sexual exploitation crimes against children.

Making sure that victims of federal crimes are treated with compassion, fairness and respect.