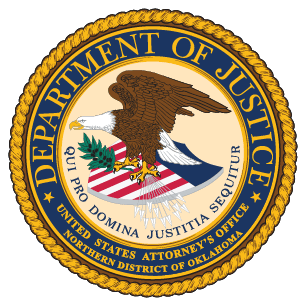 Serving the Northern District of Oklahoma
Danny C. Williams, United States Attorney
Our Mission
To protect and serve the citizens of the Northern District of Oklahoma through the ethical, vigorous and impartial enforcement of the laws of the United States and in so doing to defend the national security, improve the safety and quality of life in our communities, protect the public funds and financial assets of the United States, maintain a courteous and professional working environment, and, with skill and integrity, seek to do justice in every matter.

As the principal litigator for the United States of America in the Northern District of Oklahoma, the United States Attorney prosecutes all criminal and civil cases brought by the federal government and defends the United States when it is a party in a civil case.

All necessary resources of the United States Attorney's Office and myriad federal agencies are dedicated to the aggressive investigation, prosecution and prevention of terrorism.
The United States Attorney's Office is committed to developing and maintaining strategic partnerships among federal, state and local law enforcement agencies to ensure the effective deployment of resources to positively impact the quality of life for all citizens of our District.
Featured Resources
News
May 28, 2015
May 12, 2015
May 7, 2015
May 6, 2015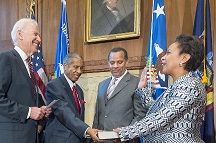 Attorney General Loretta E. Lynch is Sworn-In by Vice President Joe Biden on April 27, 2015.
Do you know your child's identity can be stolen? Watch this video to help protect your child from Identity Theft.