September 9, 2009
TWO FORMER LUZERNE COUNTY COURT OF COMMON PLEAS JUDGES INDICTED ON RACKETEERING, FRAUD, MONEY LAUNDERING,
TAX AND RELATED CHARGES
Dennis C. Pfannenschmidt, United States Attorney for the Middle District of Pennsylvania, Janice Fedarcyk, Special Agent in Charge, Federal Bureau of Investigation; and Don Fort, Special Agent in Charge, Internal Revenue Service-Criminal Investigation Division, announced today that a federal grand jury sitting in Harrisburg has returned a 48-count Indictment charging former Luzerne County Court of Common Pleas judges Michael T. Conahan and Mark A. Ciavarella, Jr. with racketeering and related charges in connection with alleged improper actions of the former judges to facilitate the construction and operation of juvenile detention facilities owned by PA Child Care, LLC and Western PA Child Care, LLC.
The indictment alleges that the defendants engaged in racketeering, fraud, money laundering, extortion, bribery, and federal tax violations and that they received millions of dollars in illegal payments. Along with the criminal charges, the indictment seeks the forfeiture of at least $2,819,500 which is alleged to be the proceeds of the charged criminal activity.
This investigation is being conducted by the Federal Bureau of Investigation and by criminal investigators of the Internal Revenue Service.
On April 8, the FBI issued a statement requesting the public's assistance in this on-going investigation. Anyone with information is asked to call the public corruption task force toll free at 1-855-789-1868.
This case is part of an on-going investigation by the Federal Bureau of Investigation and the Internal Revenue Service and is being prosecuted by a team of federal prosecutors led by Senior Litigation Counsel Gordon Zubrod and includes Assistant U.S. Attorneys William Houser, Michael Consiglio, Amy Phillips and Criminal Division Chief Christian Fisanick. Pfannenschmidt praised this team of investigators and prosecutors for their tireless efforts on behalf of the people of Luzerne County.
****
An Indictment or Information is not evidence of guilt but simply a description of the charge made by the Grand Jury and/or United States Attorney against a defendant. A charged Defendant is presumed innocent until a jury returns a unanimous finding that the United States has proven the defendant's guilt beyond a reasonable doubt or until the defendant has pled guilty to the charges.
Dennis C. Pfannenschmidt
U.S. Attorney
(717) 221-4482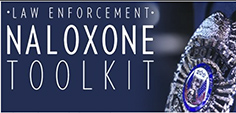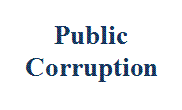 Our commitment to combating public corruption in the Middle District of Pennsylvania and to keeping the public informed about pending cases.