FORMER MAJORITY LACKAWANNA COUNTY COMMISSIONERS ROBERT C. CORDARO AND ANTHONY J. MUNCHAK INDICTED ON RACKETEERING, FRAUD, BRIBERY, EXTORTION, TAX AND RELATED CHARGES
Dennis C. Pfannenschmidt, United States Attorney for the Middle District of Pennsylvania; Janice Fedarcyk, Special Agent in Charge, Federal Bureau of Investigation; and Troy Stemen, Acting Special Agent in Charge, Internal Revenue Service, Criminal Investigation Division announced today that a federal grand jury sitting in Scranton has returned a 40-count Indictment charging former Lackawanna County Majority Commissioners Robert C. Cordaro, age 49, of Dunmore, Pennsylvania, and Anthony J. Munchak, age 63, of Scranton, Pennsylvania, with racketeering and related charges in connection with alleged improper actions of the former Majority Commissioners in accepting payments and other benefits from individuals and entities doing business with Lackawanna County. The Indictment alleges that the Defendants engaged in racketeering, fraud, extortion, bribery and federal tax violations and that they received hundreds of thousands of dollars of illegal payments and other benefits. In addition to those charges Robert C. Cordaro faces additional charges of money laundering and conspiracy. Along with the criminal charges the Indictment seeks forfeiture of at least $450,000 from both Defendants which is alleged to be the proceeds of the charged criminal activity.

Anyone with information is asked to contact the fraud hotline at 1-855-789-1868.

This Indictment is the result of a joint investigation conducted by the Federal Bureau of Investigation and criminal investigators of the Internal Revenue Service. Prosecution has been assigned to Assistant United States Attorneys Lorna N. Graham and William S. Houser.
****
An Indictment or Information is not evidence of guilt but simply a description of the charge made by the Grand Jury and/or United States Attorney against a defendant. A charged Defendant is presumed innocent until a jury returns a unanimous finding that the United States has proven the defendant's guilt beyond a reasonable doubt or until the defendant has pled guilty to the charges.

Dennis C. Pfannenschmidt
U.S. Attorney
(717) 221-4482 March 16, 2010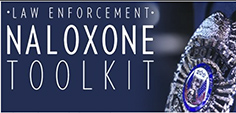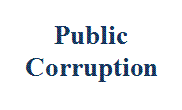 Our commitment to combating public corruption in the Middle District of Pennsylvania and to keeping the public informed about pending cases.