Etters Couple Indicted for Alleged Bribery of an IRS Agent
November 16, 2011
The United States Attorney's Office for the Middle District of Pennsylvania announced today that Mayra Garces, age 47 and Ivan Garces, age 43, of Etters, York County, PA, were indicted by a federal grand jury sitting in Harrisburg for bribery of a public official.
According to United States Attorney Peter J. Smith, the Indictment alleges that on September 27, 2011, the Garces offered to pay a Internal Revenue Service agent $50,000 if the agent would reduce their federal tax liability. On November 10, 2011, in an undercover operation conducted by the U.S. Treasury Department, the couple paid the agent $50,000 in cash.
If convicted, each defendant faces a maximum of three years imprisonment and fines of up to $150,000.
The case was investigated by the Treasury Inspector General for Tax Administration (TIGTA). Prosecution has been assigned to Assistant United States Attorney Daryl F. Bloom.
****
An Indictment or Information is not evidence of guilt but simply a description of the charge made by the Grand Jury and/or United States Attorney against a defendant. A charged Defendant is presumed innocent until a jury returns a unanimous finding that the United States has proven the defendant's guilt beyond a reasonable doubt or until the defendant has pled guilty to the charges.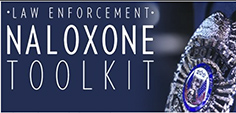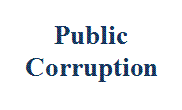 Our commitment to combating public corruption in the Middle District of Pennsylvania and to keeping the public informed about pending cases.