United States of America v. Robert K. Mericle
Middle District of Pennsylvania Docket Number 3:09-CR-00247

The following two court documents are in Adobe PDF format:

- Criminal Information

- U.S. v. Robert K. Mericle Plea Agreement
- Government's Sentencing Memorandum (April 11, 2014)


Press release links by date:

Case Summary:
Robert K. Mericle was charged with concealing and failing to report a felony to federal authorities. The Information alleges Mericle had knowledge of the actual commission of a felony, a conspiracy between Michael T. Conahan and Mark A. Ciaveralla, Jr. to defraud the United States of income tax due and owing for tax years 2003 and 2005 through 2007. The information further alleged that Mericle concealed and failed to disclose his knowledge of this crime to federal investigators, to a federal grand jury, or to a judge or other person in civil or military authority. Mericle faced a maximum of three years' imprisonment and a fine of up to $250,000. As part of his plea agreement with the government, Mericle has agreed to pay $2,150,000 for the purpose of funding programs for the health, safety and general welfare of children of Luzerne County, Pennsylvania.

On April 25, 2014, Mericle was sentenced to one year in prison and one year of supervised release by Senior District Judge Edwin M. Kosik.  Judge Kosik also ordered Mericle to pay a $250,000 fine and to report to the Federal Bureau of Prisons on June 2, 2014. The fine was paid and the Satisfaction of Judgment regarding the Government's lien filed on May 5, 2014.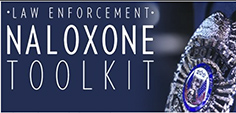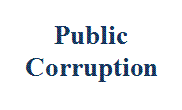 Our commitment to combating public corruption in the Middle District of Pennsylvania and to keeping the public informed about pending cases.