Luzerne County Attorney who helped judges ciavarella and conahan avoid detection in Tax and Honest Services Fraud scheme sentenced to 18 months in prison
November 4, 2011
The United States Attorney's Office for the Middle District of Pennsylvania announced today that Robert J. Powell, age 51, an attorney formerly from Hazleton, Pennsylvania, was sentenced today in Scranton by Senior United States District Court Judge Edwin M. Kosik for failing to report a felony to federal authorities and with being an accessory after the fact to a tax conspiracy. Judge Kosik sentenced Powell to an 18 month prison term, one year of supervised release and a total of $60,000 in fines. Powell must surrender on November 30, 2011 to commence service of his sentence.
As part of the plea agreement, Powell also agreed to the civil forfeiture of his ownership interest of a 2002 Ocean Yacht 56 Super Sport named "Reel Justice" and a 1981 Sabreliner 65 corporate jet.
On June 9, 2009, Powell was charged in a Criminal Information. Powell enter his guilty plea on July 1, 2009, persuant to a plea agreement. He cooperated with the investigators and testified as a government witness in the February 2011 trial of former Judge Mark Ciavarella.
United States Attorney Peter J. Smith said, "Mr. Powell's cooperation with the Government during the investigation was extremely important in uncovering the facts and in the successful criminal prosecution of the two Judges, as well as a third Judge, Michael Toole, who was prosecuted and pleaded guilty in a separate case. Mr. Powell's assistance helped crack the conspiracy of silence concerning public corruption that pervaded Luzerne County prior to the prosecution of these cases."
According to the Criminal Information, between 2003 and 2008, Powell had knowledge of the actual commission of a felony, an honest services wire fraud committed by former Judges Michael Conahan and Mark Ciavarella, and did knowingly and intentionally conceal the crime by: (1) cooperating in the creation of false records designed to hide, disguise and mis-characterize income received by Conahan and Ciavarella; and (2) by transferring tens of thousands of dollars in cash to Michael Conahan with the intent that the cash not be traceable as income.
Powell, also knowing that the offense of conspiracy to file false income tax returns had been committed by Michael T. Conahan and Mark A. Ciavarella, intentionally assisted the offenders in order to hinder and prevent their arrest and apprehension.
This case was part of an investigation by the Federal Bureau of Investigation and the Internal Revenue Service of alleged corruption in Luzerne County and was prosecuted by a team of federal prosecutors led by Senior Litigation Counsel Gordon Zubrod and includes Assistant U.S. Attorneys William Houser, Michael Consiglio, Amy Phillips and Criminal Division Chief Christian Fisanick.
Mark Ciavarella and Michael Conahan were originally charged in January 2009. Conahan pleaded guilty to racketeering conspiracy in April 2010. Conahan was sentenced to 17 ½ years imprisonment in September 2011. After a jury trial in February 2011 Ciavarella was found guilty on twelve counts, including racketeering and tax fraud. Ciavarella was sentenced to 28 years imprisonment in August 2011. Both were ordered to pay restitution.
Robert Mericle, who also had knowledge of the crimes involving Ciavarella and Conahan was also charged in August 2009. Mericle pleaded guilty in September 2009. A sentencing date has not yet been scheduled.

****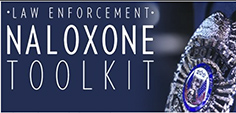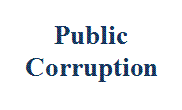 Our commitment to combating public corruption in the Middle District of Pennsylvania and to keeping the public informed about pending cases.