United States v. Michael T. Toole
Middle District of Pennsylvania Docket Number 3:CR-09-00385-RPC
The following three court documents are in Adobe PDF format:
Press Release links by date:
Case Outcome:
Michael T. Toole was sentenced to 30 months imprisonment, three years supervised release, and a $5,000 fine.
Case Summary:

Judge Michael T. Toole of Wilkes-Barre, is charged with honest services fraud and subscribing to a materially false federal income tax return. He is alleged to have corruptly abused his position as a judge by concealing an ongoing financial relationship with an attorney who appeared before him and by improperly ruling in the attorney's favor in a proceeding relating to an uninsured/underinsured motorist arbitration matter. Judge Toole is also alleged to have received a cash referral fee of approximately $30,000 during calendar year 2006 which he failed to report on his federal income tax return that year. The charges together carry a maximum penalty of 23 years in prison and a fine of $350,000.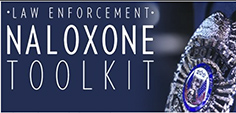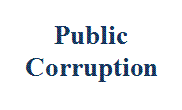 Our commitment to combating public corruption in the Middle District of Pennsylvania and to keeping the public informed about pending cases.