February 12, 2009
TWO LUZERNE COUNTY COMMON PLEAS COURT JUDGES PLEAD GUILTY TO FRAUD AND TAX CHARGES IN ON-GOING INVESTIGATION
Martin C. Carlson, United States Attorney for the Middle District of Pennsylvania, announced today that guilty pleas have been entered in connection with fraud and tax charges in an on-going investigation at the Luzerne County Courthouse.
President Judge Mark A. Ciavarella, age 58, and former President Judge Michael T. Conahan, age 56, both of the Luzerne County Court of Common Pleas, pleaded guilty in federal court to conspiring to impede the IRS in the collection of federal income taxes and with having devised a scheme to defraud the citizens of Luzerne County and of Pennsylvania of the right to their honest services by concealing their receipt of more than $2.6 million between January of 2003 and April of 2007.

As part of today's guilty pleas both Ciavarella and Conahan have agreed to resign their positions as judges and consent to automatic disbarment from the practice of law, as well as pay restitution as determined by federal court. Both will serve 87 months in federal prison.
On January 26, 2009, federal officials announced the charges against Ciavarella and Conahan. At that time, federal officials alleged that the defendants engaged in fraud by taking millions of dollars from two unnamed persons in connection with the construction, operation and expansion of juvenile detention centers in Luzerne County and elsewhere.
Also as part of this on-going investigation, William T. Sharkey, Sr., age 57, of West Hazleton, Pennsylvania, was charged earlier this month in a two-count criminal information with embezzling over $70,000 in seized gambling proceeds from Luzerne County and converting the money to his own use between June of 1998 and June 2008. Sharkey is scheduled to plead guilty on February 17, 2009 at 10:00 a.m.
This investigation is being conducted by the Federal Bureau of Investigation and by criminal investigators of the Internal Revenue Service.
****
Martin C. Carlson
U.S. Attorney
(717) 221-4482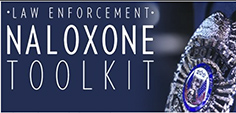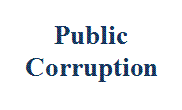 Our commitment to combating public corruption in the Middle District of Pennsylvania and to keeping the public informed about pending cases.