Dennis C. Pfannenschmidt
U.S. Attorney
(717) 221-4482 November 10, 2009
MAN SENTENCE TO 37 MONTHS IN FEDERAL PRISON FOR MAIL FRAUD AND POSSESSION OF A WEAPON IN PRISON
Dennis Pfannenschmidt, United States Attorney for the Middle District of Pennsylvania, announced today that Paul Reinthaler, age 47, has been sentenced by United States District Judge William J. Nealon to 37 months' imprisonment for mail fraud and possession of a weapon in prison.
According to U.S. Attorney Pfannenschmidt, the defendant was charged via a criminal information with mail fraud and possession of a weapon in prison, which he pleaded guilty to on August 11, 2009.
Reinthaler was an inmate in the Federal Correctional Institution in Schuylkill, Pennsylvania, when he devised a fraudulent scheme to obtain credit cards by submitting applications containing false information as to his true residence and employment history. Reinthaler was also found to be in possession of a 5" sharpened plastic toothbrush, commonly known as a "shank" weapon, in violation of federal law.
Judge Nealon sentenced Reinthaler to a term of incarceration of 37 months, a $200 special assessment, and to be placed on supervised release for a term of three years after serving his prison sentence.
U.S. Attorney Pfannenschmidt stated that under the United States Sentencing Guidelines currently in effect, parole has been abolished, and Reinthaler will be required to serve at least 85% of his sentence, assuming he receives full time off for good behavior while in prison. He will serve his sentence at an institution designated by the United States Bureau of Prisons.
This case was investigated by the Federal Bureau of Investigation and was prosecuted by Assistant United States Attorney Todd K. Hinkley.
****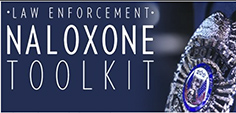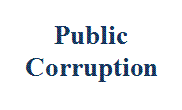 Our commitment to combating public corruption in the Middle District of Pennsylvania and to keeping the public informed about pending cases.