Middle District U.S. Attorney's Office Staff Members Recognized by Attorney General Holder at Annual Awards Ceremony
October 19, 2011
Christian Fisanick and Donna Gard-Lengner from the United States Attorney's Office for the Middle District of Pennsylvania were awarded the Attorney General's Distinguished Service Award for their work on the Schuylkill County civil rights case.
The awards were presented at the U.S. Department of Justice's 59th Annual Attorney General Awards Ceremony held at DAR Constitution Hall in Washington, DC today.
Fisanick and Gard-Lengner assisted the Civil Rights Division's Criminal Section in the prosecution of Brandon Piekarsky and Derrick Donchak for the fatal beating of Luis Ramirez. All three resided in Shenandoah, Schuylkill County, Pennsylvania.
According to evidence presented at trial, on July 12, 2008, the defendants came upon Ramirez in a park after leaving a community festival. The defendants and several of their friends, attacked Ramirez. During the course of the beating, the defendants and their friends yelled racial epithets in which they repeatedly referred to Ramirez in derogatory racial terms and told him "This is Shenandoah. This is America. Go back to Mexico." Ramirez died of massive head injuries.
Both defendants were found guilty of a felony violation of the federal Fair Housing Act. Donchak conspired to, and did in fact, obstruct Justice during the investigation.
On February 23, 2011 Piekarsky and Donchak were sentenced to nine years in prison.

"This year's award recipients have made significant contributions across, and far beyond, the Department of Justice and helped to protect the rights, safety and best interests of the citizens we are privileged to serve," Attorney General Holder said. "I am grateful for the dedication and passion that these extraordinary public servants bring to their work, and I am honored to count them as colleagues."
Both Fisanick and Gard-Lengner work in the U.S. Attorney's Office in Scranton. Fisanick, an experienced Federal and State prosecutor, has served as the office's Criminal Division Chief since 2002. Gard-Lengner, is a paralegal, who has worked as a Legal Assistant in the office since 1998.
United States Attorney Peter J. Smith said, "We are proud of the great work Chris and Donna have done to help in the prosecution of a very difficult but absolutely necessary federal case."
****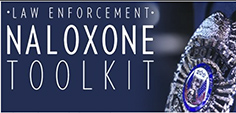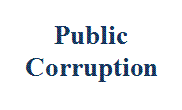 Our commitment to combating public corruption in the Middle District of Pennsylvania and to keeping the public informed about pending cases.