Bensalem woman charged with defrauding the government of more than $100,000 in benefits from Department of Housing and Urban Development
May 2, 2011
The United States Attorney's Office for the Middle District of Pennsylvania announced the filing of an Information on Friday charging Ursula Ammons, 48, of Bensalem, Pennsylvania, with defrauding the Department of Housing and Urban Development of approximately $105,000 in benefits.
According to United States Attorney Peter J. Smith, prosecutors allege that in September 1991, Ammons applied for and began receiving HUD-subsidized housing using a fictitious social security number and birth certificate. Over the course of the next twenty years, Ammons allegedly continually misrepresented her citizenship and earned income status and falsified employment verification forms that allowed her to remain in HUD housing even though she would not have otherwise been qualified. In total, Ammons allegedly defrauded HUD of $106,257.00 in program financing.

If convicted, Ammons faces up to two years' imprisonment and a $250,000 fine, and would be required to make restitution.

The Department of Housing and Urban Development, Office of Inspector General conducted the investigation. Prosecution has been assigned to Assistant United States Attorney Wesley P. Page.
****
An Indictment or Information is not evidence of guilt but simply a description of the charge made by the Grand Jury and/or United States Attorney against a defendant. A charged Defendant is presumed innocent until a jury returns a unanimous finding that the United States has proven the defendant's guilt beyond a reasonable doubt or until the defendant has pled guilty to the charges.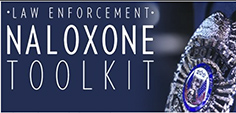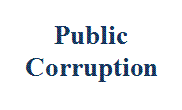 Our commitment to combating public corruption in the Middle District of Pennsylvania and to keeping the public informed about pending cases.