Cumberland County Landlord and Tenant Indicted on Charges They Allegedly Defrauded HUD out of over $23,000
September 1, 2011
The United States Attorney's Office for the Middle District of Pennsylvania announced that a Cumberland County landlord and his tenant were indicted yesterday by a federal grand jury in Harrisburg on charges they defrauded the United States Department of Housing and Urban Development out of $23,283.
According to United States Attorney Peter J. Smith, Hurd Anstadt, age 50, of Wormleysburg and Ruth Risser, age 40, of Camp Hill, were both charged in a two-count indictment with theft of government funds and criminal conspiracy.
According to U.S. Attorney Smith, Risser was participating in the Housing Choice Voucher Program which is funded by HUD and administered by the Cumberland County Housing and Redevelopment Authority. This program helps low income families obtain decent and adequate housing by subsidizing all or a portion of a family's rent and utilities at a unit chosen by the family on the private market.
Risser received rental subsidies in the form of vouchers to pay for rent and utilities at a residence approved by the county in conformity with HUD regulations and guidelines. It is alleged that Risser was to be living in a residence in Wormleysburg owned by Anstadt and rented to Risser. In September 2005, Anstadt and Risser entered into a contract with the county for that residence and Anstadt began receiving the housing vouchers. The investigation determined that in September 2008, Risser moved out of the approved residence in Wormleysburg and a residence in Camp Hill that was unapproved but also owned by Anstadt. It is alleged that both Anstadt and Risser concealed from county officials administering the program and, therefore, from HUD as well, the fact that Risser no longer lived at the Wormleysburg residence.
Neither Risser nor Anstadt were entitled to continue receiving the housing voucher payments since she moved without notification and authorization to an unapproved residence. As a result of this fraud HUD overpaid $23,283 in rental assistance and utility payments to Risser and Anstadt since 2008.
If convicted, the defendants face a combined maximum term of imprisonment of 15 years, fines of $500,000 and restitution.
The case was investigated by the United States Department of Housing and Urban Development's Office of Inspector General. Prosecution of the case has been assigned to Assistant United States Attorney William A. Behe.
****
An Indictment or Information is not evidence of guilt but simply a description of the charge made by the Grand Jury and/or United States Attorney against a defendant. A charged Defendant is presumed innocent until a jury returns a unanimous finding that the United States has proven the defendant's guilt beyond a reasonable doubt or until the defendant has pled guilty to the charges.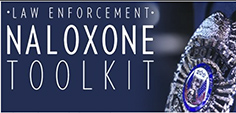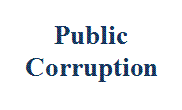 Our commitment to combating public corruption in the Middle District of Pennsylvania and to keeping the public informed about pending cases.