Three sentenced for conducting trucking fraud
March 7, 2011
     The United States Attorney's Office for the Middle District of Pennsylvania, announced that three men operating a trucking fraud scheme were sentenced by United States District Court Chief Judge Yvette Kane on Friday.
     Rubik Avetyan, age 55, of Sunland, California was sentenced to 50 months imprisonment; Allen Avetyan, age 33, of Sunland, California; and Alfred Avetyan, age 29, of Porter Ranch, California were both sentenced to the statutory maximum of 60 months imprisonment. Judge Kane further ordered $1,118,723 in restitution to be paid jointly to the 165 victims of the scheme.
     According to United States Attorney Peter J. Smith, beginning in July 2008 and continuing through May 2008, the defendants conspired to create a motor carrier, State Transport, Inc., in Harrisburg, by using false and altered identification. They then used the State Transport name to engage in a "double brokering" scheme. This is done by obtaining a load from a truck brokerage firm for transport. Then, using a different firm name, the load is brokered out to a legitimate carrier. Once payment is received from the brokerage firm, the defendants failed to pay the carrier that actually transported the load, and neither the brokerage firm or the carrier that transported the load knew that it had been double brokered.
     In August 2009, the defendants were charged with conspiracy to defraud trucking companies, mail fraud, wire fraud, aggravated identity theft. All three later pled guilty.
     This case was investigated by the United States Postal Inspection Service, Bureau of Alcohol, Tobacco, Firearms and Explosives; Pennsylvania State Police; and Department of Transportation, Office of Inspector General. The case was assigned to First Assistant United States Attorney Dennis C. Pfannenschmidt and Assistant United States Attorney Amy Phillips for prosecution.
****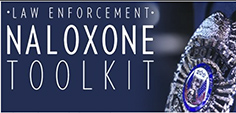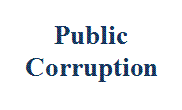 Our commitment to combating public corruption in the Middle District of Pennsylvania and to keeping the public informed about pending cases.